Updated guides about rendering with YafaRay and Blender 3D
A few days ago the full yafray web site was updated and now they have a new cms and content organization. As part of the upgrading of the overall web site, some new guides and docs about rendering and setting up yafaray are available to download at the docs section of the site. The material available there is not complete, but I believe it will be continually updated from time to time, with the contribution of more artists. There was a guide available in PDF, but now everything is published in the new web site.
What can we find there? The YafaRay Guide is organized with the following subjects:
What is YafaRay?

YafaRay settings UI

Render Output Window

Objects, Lights and Camera Settings

Texture Mapping

Materials

Render Settings

Background Settings

Volumetrics

As an artist that uses and demand high quality rendering for architectural visualization in Blender 3d, yafaray is one of the best options to work with. If you never try it before, this guide will help a lot with the first steps required to actually render a scene or project with it.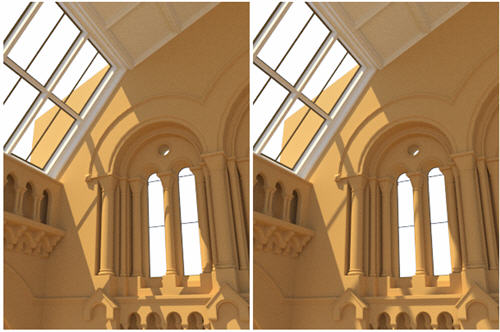 The Blender 3D internal render may receive a big boost in the near future, with the recent projects from farsthary to turn it into an unbiased render engine, or even merge the LuxRender code with Blender. It`s only a work in progress by now, but in the possibility to use a Unbiased render engine inside Blender, without the workarounds required to always deal with scripts and the possibility of an error, is simply great! Before you stop any projects, waiting for the new renderer, it may take a while for this type of project gets a stable version. So, don`t stop the renderings! We still have to work with YafaRay and Indigo renderer for our projects, at least I will keep working with them booth.
There is another thing to consider before a big change in the technology you use to render, which is backward compatibility. I still have some projects that need updates and changes, made with old versions of Blender and the YafRay 0.0.9, which was a great option a while ago. If a client requires an update at a single image, I won`t have to work on the solution again! Just change the models and hit F12 to have it updated, and with another render engine we would have to setup everything again.
Well, I hope you find the guides about YafaRay useful!