Free download of Light probes
The so called image based lighting is a great way to add light to any scene, and ever since the release of Blender Cycles all artists using Blender for architectural visualization can use HDR files to light up their projects. If you don`t have either the equipment or time to produce your own HDR files, getting some of them from online libraries would be a good choice. I just found a web site called Illuminated tools, which gives away some Light probes for free. And according to their license terms, you can use the files for any purpose, even for commercial projects.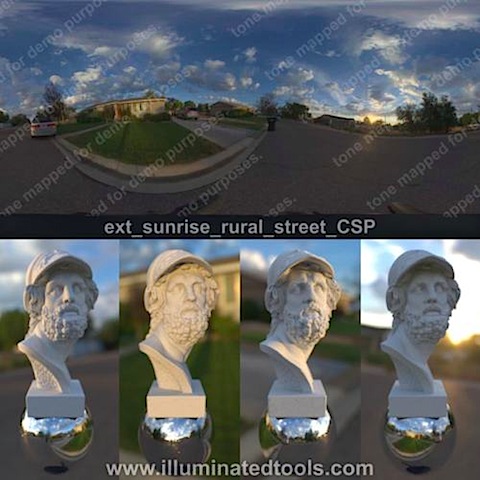 But, for those of you that want to start creating your own light probes, this article shows the basic setup to capture your own HDR images using a silver ball. This way you won`t have to worry about licenses or anything rather than finding a good Christmas tree ball.