98 Free Scifi based textures
Among the resources for architecture that I usually share with my readers (you) here at Blender 3D Architect, most of the time they are "standard" assets like furniture and textures for vegetation, bricks and more.
But, what if you needed some textures for a highly contextualized project? Something with a theme related to Scifi. For those of you that doesn't have anything close to that in your library, I found a collection of 98 free textures with a focus on Scifi environments.
The collection is a creation from artist PhilipK, and he made all files available at the Polycount forums. If you visit this link, you will find more information about the pack of textures and all links to download.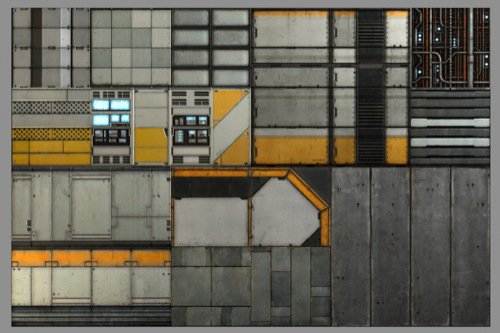 Should you download the textures? A few people might think that a collection like this one is not suited for architecture, and you are right. The primary focus is game development but depending on the context and project; they might be handy.
Just imagine a scenario where you must work on kids bedroom or even a theme park project. Those are situations that could use some of those files.
And since te author made them available for free, you could even use them as a reference to create some other textures. What is the license for those textures? According to the artist, and I'm quoting his words "you can use them for whatever you like."