Free office chairs
An important part of any architectural project related to commercial spaces is the furniture. For office spaces, you will have to find all sorts of small objects to add context to the environment. And to help you with this type of project I found some free office chairs made with Blender.
All chairs are available in BlendSwap and have a creative commons zero licenses. If you want to download them and use, you don't have to mention anything about the source. But, it is always nice to give credit to the artists.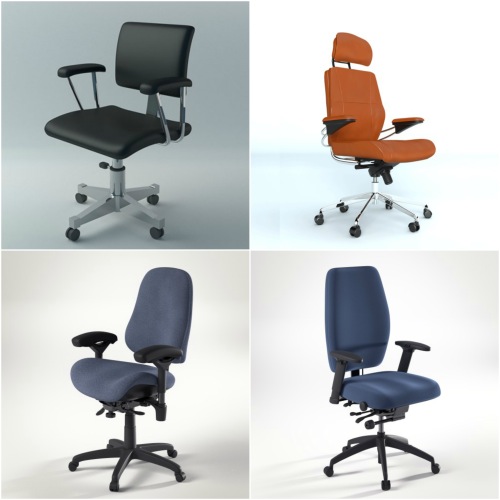 Here is the list of free office chairs:
Not all of them are ready to Cycles but can save you a lot of modeling time. I had some projects in the past that needed office chairs, and it took quite some time to find good models. There are a lot of models available online in OBJ format, but they require some work on topology and textures, to work with Blender.
By choosing models created with Blender, you will have much faster results on any project.
How to find some more free office chairs?
A good place to start is BlendSwap, but you have to download and study the model before taking them to a project. A few things to look for:
Polygon count
Textures
License
The polygon count can become a deal breaker for furniture model, especially if a single model might become heavier then your entire project. If you like the model and want to keep it, a good way out is to create a derivate using retopology.
Create your models for architecture
Do you wish to get started with architectural modeling to create your own chairs? Just check out our course about architectural modeling with Blender. At this course, you will learn how to build models for architecture using Blender.
And with time, you can also post and share some office chairs models, made by yourself!