Free IKEA Black Set dining table for Blender
Two types of scenes will require a considerable amount to look realistic, which is a kitchen visualization or a dining room. You will have to add all the required furniture models and also a lot of small assets to get the full visual context of the scene.
Do you have an extensive collection of furniture models related to dining tables for Blender? If you want to get a high-quality model for your projects featuring a dining room you must get the download offered by Vasyl Kuchabskyy.
He created a great model based on the IKEA catalog of furniture.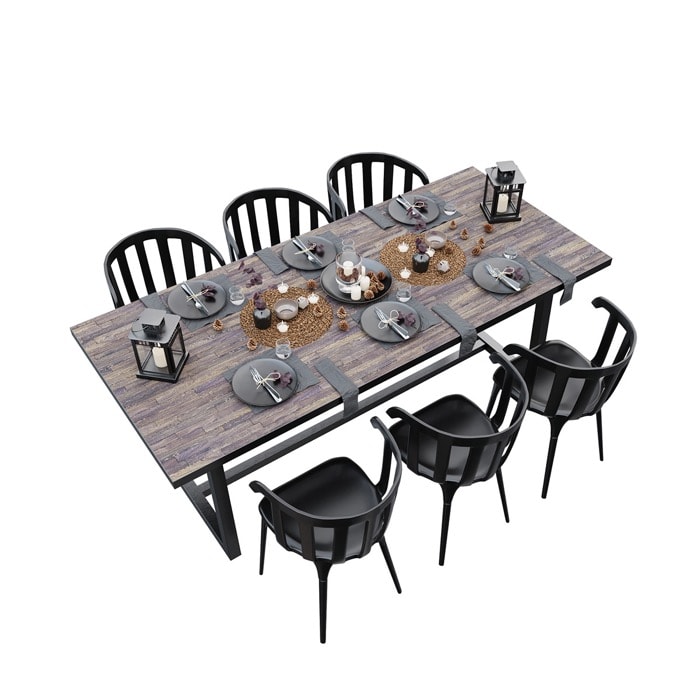 From the model you will get:
That is an excellent opportunity to improve your furniture library for Blender with some high-quality assets.
You will notice in the description that you will be able to get the model in several different formats like MAX, FBX, and OBJ. The renders on the Behance page are from Corona Render in 3ds Max. For Blender, you can use either the FBX or OBJ formats.
According to the author, you can use the models for commercial projects with no restrictions. He only asks not to redistribute the models.
Using Blender for architecture
Do you want to use Blender for architecture or render your projects using Cycles or Eevee? We have three books available that could help you!
They cover the use of Blender for producing architectural content and also all information you need to render projects in real-time:
You can get them in both digital and paperback formats. By ordering those books, you will not only improve your skills with Blender for architecture but also support Blender 3D Architect.