Blender 2.8: Where is the Specials Menu?
In the transition from Blender 2.7x to 2.8x, you will find a lot of new and exiting tools like Eevee and a revamped user interface. Besides getting to know the new options for Eevee, you will also have to find your way around the feature that received new names or locations.
For instance, you no longer have a Node Editor. Now you have to use the Shader, Texture or Compositing windows.
Let's talk about another option for modeling in Blender 2.8 that received a slight change. If you are working with architectural modeling in Blender 2.79, you probably use a lot the Specials menu.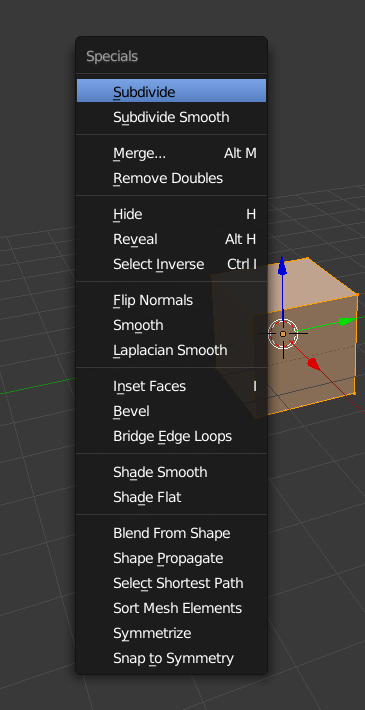 Blender 2.79: Specials Menu
You will open this menu using the W key in Edit Mode. There you will find a lot of useful options like Merge, Inset, Bridge Edge Loops, and more.
Where is the Specials menu in Blender 2.80? The menu received a new name and now is the "Context Menu."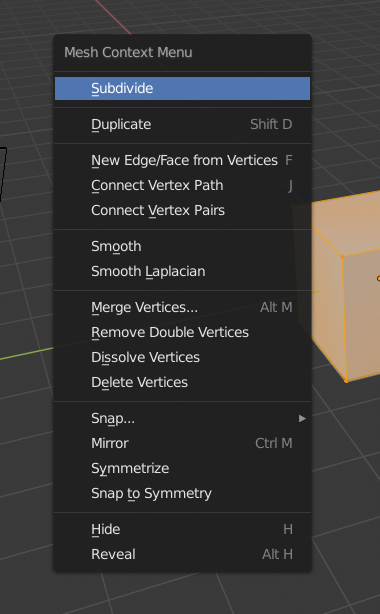 Blender 2.80: Context Menu
Since Blender 2.80 also changed the way we select objects using either the left or right mouse buttons, you will have two different ways to call this menu:
Using the right-click to select (Like in Blender 2.79): If you keep the selection working like all previous versions of Blender, use the W key in Edit Mode to call the menu.
Using the left-click to select: In this case, you won't use the W key. Instead you will call the menu using a right-click in Edit Mode.
The menu will show different options based on what you are selecting at the time you press the shortcut. For instance, if you have a vertex picked it will only show options that work with vertices.
Do you want to work with architectural modeling in Blender? Take a look at our architectural modeling course for Blender, which will receive an upgrade soon to version 2.80. Also, you can check our Quick Start guide about Blender 2.80 book.