Free furniture models for Blender Cycles and Corona
One of the most valuable assets for an architectural visualization artist is his furniture library. With a broad range of quality models, you can populate a model quickly, and deliver projects on schedule. Not only on schedule but with stunning visuals.
Are you ready to add some more free furniture models to your library?
Do you remember digital artist Jan Moreck? He eventually has one of his projects featured here in Blender 3D Architect. But, today his work will appear due to an incredible resource he posted at his site.
It is a collection of furniture models for Blender with a setup for both Corona Render and Cycles. You will find a total of nine high-quality models to download. Most of the models have textures attached and materials ready to use.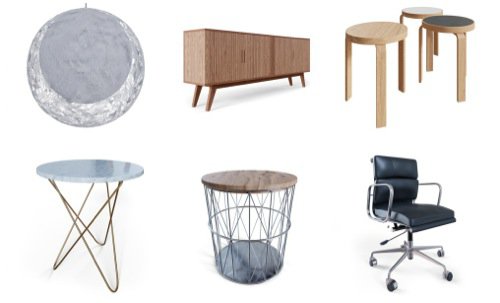 Even if you don't use Blender as your primary software, you will also be able to get the free furniture models. The artist was kind enough to offer all models as OBJ files. You will get the furniture in the Blender file format and OBJ!
Just to give you an idea of the quality of the models, some of them have significant size! For instance, a wood cabinet available as a free download have almost 200 MB in size.
How to download? Just go there and download the files.
How to get more assets for architectural visualization
If you want to increase your furniture library regularly, you should consider looking into our premium subscription plans. All premium subscribers of Blender 3D Architect receives assets, tutorials, and guides straight by email. Almost every day of the week!
What kind of content do we send? Here is a list of all our content reports.
How to become a subscriber? Those are the available plans: