Free furniture: IKEA TRYSIL bed for Blender (OBJ)
An asset library with lots of options regarding furniture models is an invaluable resource for any architectural visualization artist. From that library, you can quickly pull models to populate a scene and start working in the final renders even with a tight deadline.
Do you want to improve your asset library with a high-quality bed model? Today, you can download an IKEA TRYSIL bed from digital artist Oleg Rasshchepkin. He posted the model on his Behance account, and you can download it in a format compatible with Blender. As part of the download file, you will be able to get an OBJ file that works great with Blender.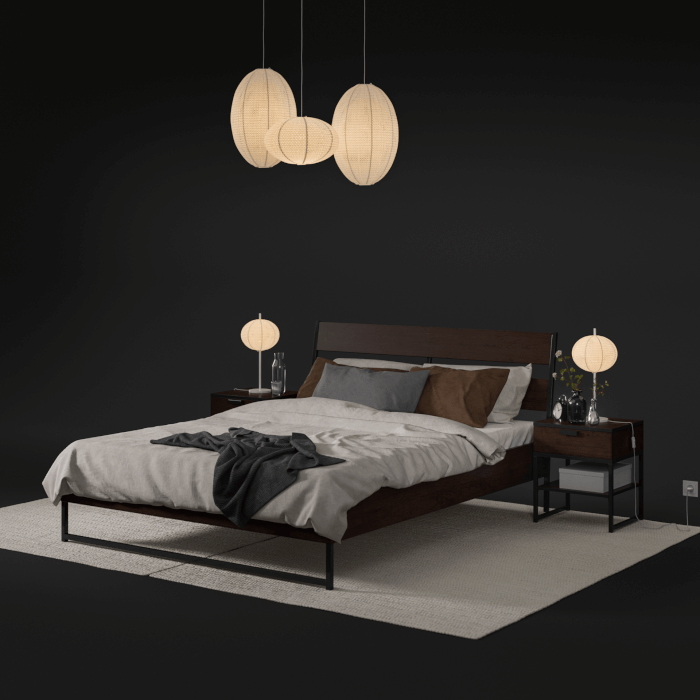 Here is the model imported to Blender.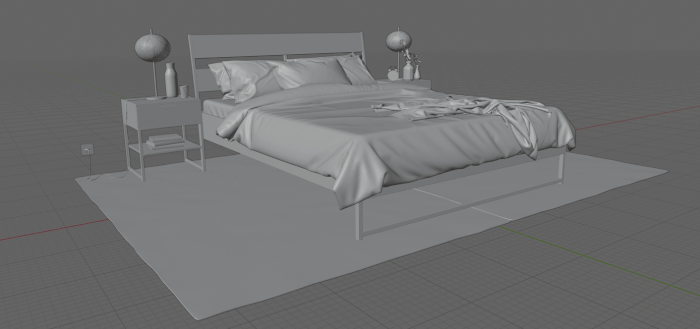 A negative aspect of the model, when imported to Blender, is that it doesn't split objects into multiple instances. It creates a single object containing all the geometry. It will demand some work to separate objects. You can do that easily with the P key:
Go to Edit Mode
Select a segment of the model to separate
Press the P key
Choose "Selection"
You can also use the "By Loose Parts" to create new objects based on disconnected polygon groups on that model.
Another aspect of the model you must pay attention to is the lack of licensing information. You also get textures along with all 3D models, and it is not clear if you can use them in commercial projects.
If you need additional information (dimensions) on that bed frame, you can get it from IKEA's website.
Using Blender for architecture
Do you want to use Blender for architecture or render your projects using Cycles or Eevee? We have three books available that could help you!
They cover the use of Blender for producing architectural content and also all information you need to render projects in real-time:
You can get them in both digital and paperback formats. By ordering those books, you will not only improve your skills with Blender for architecture but also support Blender 3D Architect.