Free furniture: Frame chair for Blender in FBX
A popular resource here in Blender 3D Architect are furniture files that we find online from multiple sources, which offers those assets as a free download. It is a great way to grow an asset library for architecture in Blender.
Today you can get a copy of a simple furniture model to include in your personal library. The Frame chair is a simple piece that fits great in residential projects featuring a dining room with a modern look. You can download the model from the Behance profile of Besense Studio in either 3DS, FBX, and MAX formats.
To use the model in Blender, I strongly recommend you to get the FBX.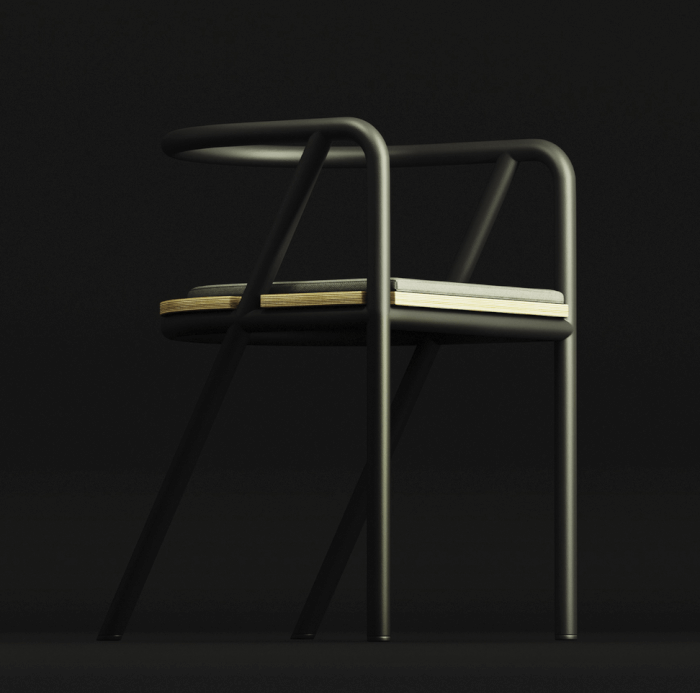 Even with Blender supporting FBX files by default, it sometimes can display an error based on the version of your FBX file. That is the case with this particular furniture model. If you try to import that directly to Blender, it will display an error.

That message appears when you are trying to import an old FBX format (Version 6100 not supported). How to get it to Blender?
The best solution here is to convert the file to a newer FBX version like 2013. For that, we can use a tool from Autodesk called FBX Converter. It is an incredibly useful freeware that can easily convert FBX files.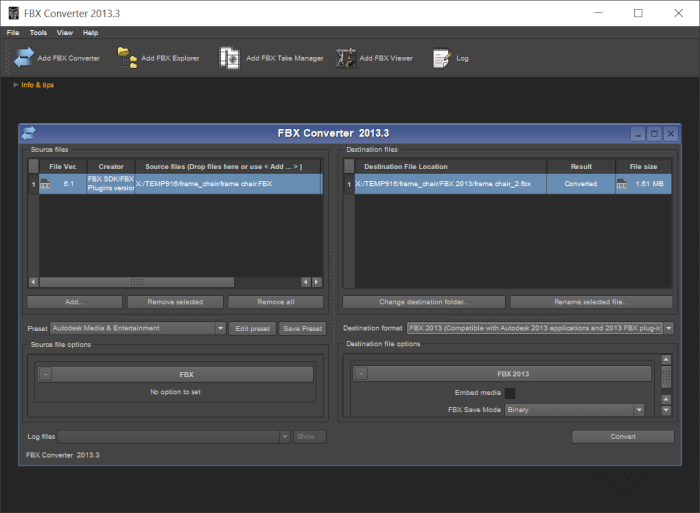 After converting the FBX file to version 2013, we can import the model to Blender.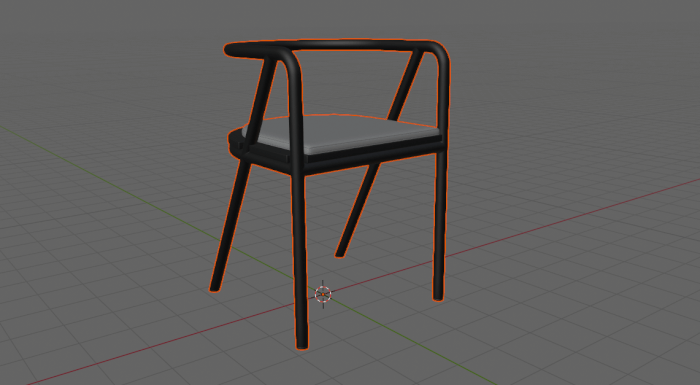 Unfortunately, the FBX Converter doesn't receive any updates in a while from Autodesk and is abandoned. It only supports Windows and macOS. If you must handle FBX files with Blender, that is a great tool to have available.
Using Blender for architecture
Do you want to use Blender for architecture or render your projects using Cycles or Eevee? We have three books available that could help you!
They cover the use of Blender for producing architectural content and also all information you need to render projects in real-time:
You can get them in both digital and paperback formats. By ordering those books, you will not only improve your skills with Blender for architecture but also support Blender 3D Architect.