Free download of furniture models: Provence Style
A good collection of furniture models is on the list of essential resources for any architectural visualization artist. And one of the things that you should do often to build your furniture library is to collect resources or links to places where you can get furniture for that last minute project, which you don`t have enough time to model the furniture yourself. And for those kinds of resources we can always count on BlendSwap for some nice collections of furniture. Here is a new collection I found a couple days ago, with a provence style furniture set ready to use on architectural visualization projects.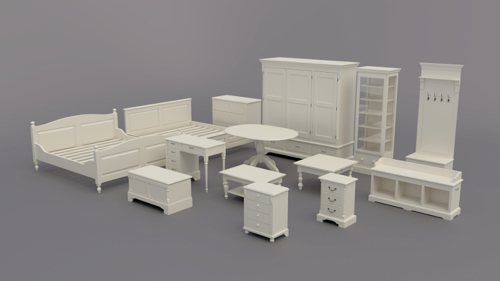 The files are licensed as creative commons and you can use them at your projects, just remembering to place a reference to the author of the set, which is an artist called Rakshasa.