Free download of a Wassily Chair for Blender
All architectural visualization artists should build their own library of furniture objects to use on their projects. A lot of my students asks me on what type of furniture they have to focus on to start their own library. Well, everyone should start with the classics! That type of furniture that never gets old, like the Wassily chair. I just spotted a Wassily chair model on Blend Swap that could be a great addition to any library. You can download the Wassily Chair 3d model for free, and use it on your projects, because it has a creative commons license. The author of this model is called Rallaz.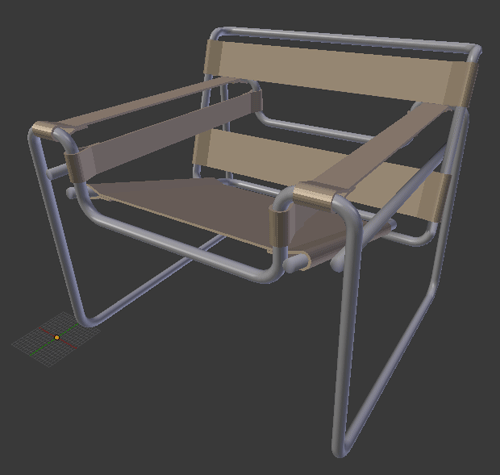 The model itself is not perfect, with a lot of triangles. If you just want the Wassily chair model, go for it. But, you could also use this 3d model as a reference to create your own chair. If you do create your own chair, remember to post it on Blend Swap and let me know about it!