Free dental chair 3d for architectural projects
Last week I had an unusual request from a colleague working on a project for a dental clinic. He had to create the layout in 3d of a procedure room for a dentist and was having a hard time finding a dental chair in 3D for Blender.
That was the only missing part of his project because the position of such chair will set the layout of everything else in the room.
I did a quick search on the furniture databases I know to help, and found one! Not exactly a Blender model, but it will fit the purpose of showing the layout.
Do you remember BIM Objects? The Swedish furniture database we recommended a few weeks ago? They have a whole section of medical furniture that could save you from either buying or modeling those types of furniture.
Here is a link for a dental chair in 3D.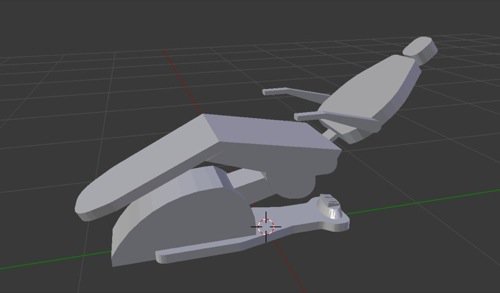 You will notice from all download options available, none of them is directly compatible with Blender. But, we have an SKP file there! And Blender can import SKP files using this incredible Add-on.
Just select the file and import it to Blender to get a dental chair in 3d with all proportions and dimensions. It is not a realistic model. That won't make much difference because dental clinics are not among the common projects demanding realistic visualization.
For layout purposes, it is more than enough!
To download models from BIM Objects, you just have to register for a free account.
In case you have plans to create your models, or make layouts for architectural projects in Blender take a look at our online courses: