Free Atra lounge chair model for Blender
We are always looking for possible new assets to use in Blender from artists all around the world. Sometimes we found a great piece of furniture model, but the author doesn't provide a version of such model compatible with Blender.
Even with options to convert max files without 3ds Max, having an OBJ or FBX file would make a lot of difference. Fortunately, some artists do provide such versions.
Like Portuguese artist called Vasco Pata posted in his Behance page a model for the Atra lounge chair, which might be useful for any architectural visualization artist.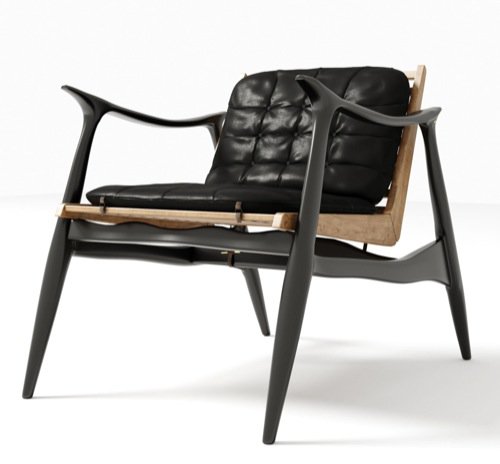 The model originally came as a max file for 3ds Max, but the artist was kind enough to provide a version in OBJ. That means you can download the file and use it in Blender.
Here is the model in Blender: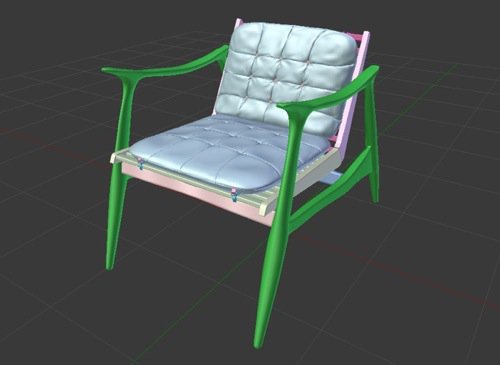 To get the file, you have to use a link to the artist personal Dropbox. Visit the Behance page and get the link. Although a Dropbox link will ensure a fast download with no annoying ads, there is also a chance that such share goes offline at any time.
If the artist removes the link, you won't be able to get the file anymore. Download it as soon as possible.
Another important aspect of the file is the lack of information about licensing. At the Behance page, you will notice some information about a licensing requesting only attribution to the material.
But, it is not clear if the license applies to the images or the 3D Model. Use it with caution or send a message to the author in case you wish to use the model in commercial projects.
About the Atra Lounge chair
The Alta Lounge chair is a project from Sweden designer Alexander Díaz Andersson, which blends aspects of some great classic furniture pieces like the Wassily chair and others. For instance, using materials like leather and wood to give it a unique look.
Even being from Sweeden, the designer develops most of his work in Mexico. Would that be a mix of Scandinavian and Latin schools?
It is a great furniture piece to use in a commercial building lounge or residence.