Flexform Happy Chaiselongue
When we have to search for 3d models related to architecture, a common question is about the compatibility with Blender. Can we use a particular model with Blender? That is not the case of this Flexform Happy Chaiselongue that has even materials for Cycles.
For architectural visualization artists seeking furniture models to use in Blender, our primary source is BlendSwap. I know that you have to do some digging there, and pick only high-quality models. But, if you manage to find good 3d objects with materials, it can be a time saver.
This Flexform Happy Chaiselongue is available in BlendSwap, and it is the result of the work from an artist named MZiemys. Just like I said before, one of the main advantages to getting this model from BlendSwap is the material setup, which was all prepared to Cycles.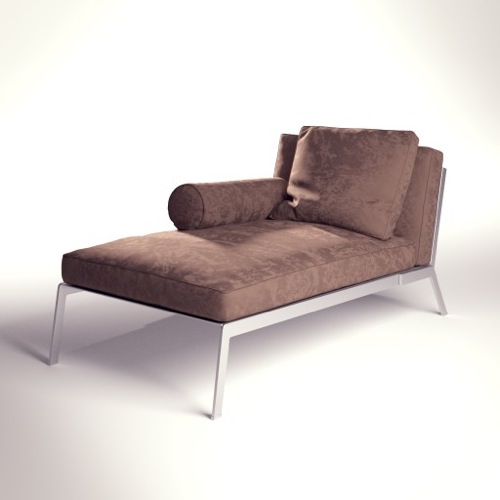 If you just want the polygon model you can go to the Flexform website, and get an FBX or OBJ. But, with no materials or textures ready for Cycles. And this Flexform Happy Chaiselongue has an excellent material ready to render.
Do you know how to create your materials? Even if you already know how to build materials in Cycles, it might be worth the download to check out how the artist managed to resolve the velvet surface.
The Flexform Happy Chaiselongue is a free download and is available with a creative commons zero license.
Modeling for architecture
The process of creating 3d models for architecture can be quite challenging for new artists, and to give you a great starting point you can check one of our online courses. There is a dedicated course about architectural modeling with Blender. By enrolling in this course you get:
Lifetime updates
Access to Lion Render (Cycles render farm)
Premium content from Blender 3D Architect
Not only that, but you also help supporting Blender 3D Architect.