86 free low poly furniture models in CC0
We often post articles with some free furniture and assets for download, which could become a huge help for any artist looking to create realistic images for architecture using Blender. Those models usually have a high-polygon.
What if you don't need that much detail on furniture models?
A particular type of visualization will work better with low poly versions of furniture models, like real-time projects that must keep a low consumption of resources. Much like a WebVR project or even something like an isometric view of a floorplan.
An artist called erenkatsukagi posted in Reddit a collection with 86 low poly furniture models that might help you with such types of projects.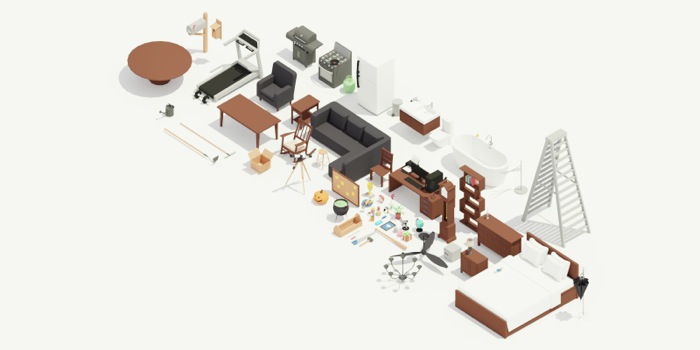 The list of objects available in the set includes:
Sofa
Treadmill
Chairs
Mailbox
Desk with computer
Oven
Bathtube
Bed
Cabinets
You will even find assets related to gardening!
All models are available as Blend, FBX and OBJ files. You can open them directly in Blender or Append them to any of your projects.
That is not the type of 3d model that you would use for a realistic visualization project, but something that would fit perfectly an isometric view of a floorplan. You could place those furniture objects as an indicator for the interior layout of your project.
One of the highlights of the collection is the license. The artist is sharing all files with a creative commons zero license. That means you can do whatever you want with them, even redistribute the content if your project requires.
Do you want to get more low poly furniture models? Just a couple months ago we published another article pointing to another collection with 120 free low poly furniture models. That collection is still available, and it also has a creative commons zero license.