30 free furniture models for architecture
Usually, we recommend a few single furniture objects to use with Blender here at Blender 3D Architect. Today you will have the opportunity to download not one, but more than 30 objects and furniture for architecture.
An artist based in Germany called Alex shares on his website a handful of 3d models (30+) that might help you add context to an architectural visualization project.
Among the 3d models, you will find some furniture objects like chairs, sofas, and props. All models come with textures and have a good amount of polygons.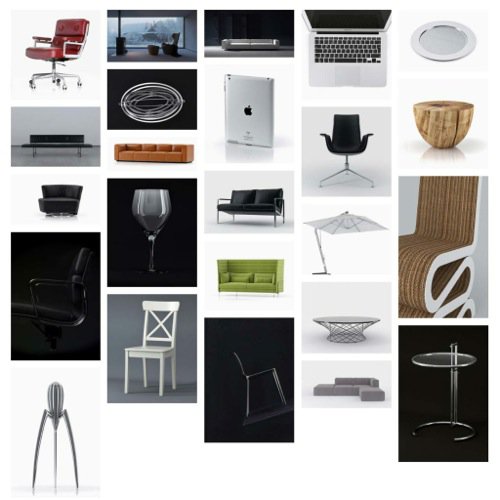 You don't have to register to download the files, just visit his 3d file library and get the files. But, before you go there let me warn you that to get those models to work with Blender you will need to convert them.
The models are available as MAX and FBX files. For the MAX files, you would need a working copy of 3ds max. Blender has an importer for FBX files, but it can only read FBX files in binary format. Since the models from this library are in ASCII format, Blender won't be able to import them.
How to fix that?
A workaround for that is to get a free tool from Autodesk to convert FBX files, which will convert FBX files from ASCII to binary format. That way Blender will be able to import the file.
Make sure you read the terms of use for all 3d models. You can use them for commercial projects!