FreeCAD as a BIM development tool (Demo)
As you probably know from all the articles and content posted here in Blender 3D Architect, I always try to add Blender and other open-source tools into a project workflow. It can be simple, like editing site photos with GIMP or developing a complete marketing campaign with Blender.
Regardless of the tool, it would be best if you stuck with an open standard to ensure the results of your work remains under your creative control.
For that reason, I also like having a standalone BIM tool to develop projects. Even with the incredible BlenderBIM doing some fantastic work, it is also great to have options like FreeCAD.
Is it possible to develop a complete design for architecture using BIM with FreeCAD? Yes, it is perfectly possible, and many people invest with a FreeCAD-only workflow. Do you want to see an example? Here is an incredible Demo of a project development started in FreeCAD and finished with Blender.
The demo is a YouTube video of about 30 minutes in length, and despite showing the entire design process, it has a slight problem; all voice-over is in Chinese. Of course, it is a problem if you don't speak Chinese. Unfortunately, since it has low views, we don't have the automatic subtitles enabled by YouTube.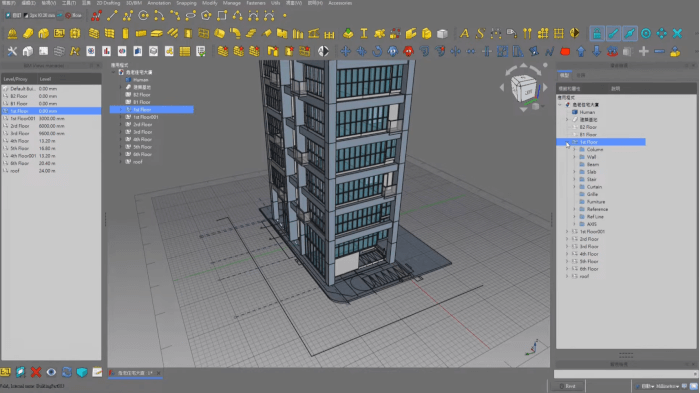 Even with this minor problem, I still think it is an excellent resource if you don't speak Chinese because you can view most of the process required to create a BIM design and send that to Blender.
If you are curious about this type of workflow, it is an excellent way of having a complete overview.