BlenderBIM tutorials: Getting started with BIM in Blender
A powerful way of developing architectural projects is with BIM tools and resources, which can save you a lot of time and streamline design decisions based on data. There are lots of BIM options in the market, but they all share the same flaw. The use of proprietary data formats. Once you start working with such formats, it is hard to move your work somewhere else.
If you want to keep using BIM and have full ownership of your designs and data, using open standards is the best way to make you the sole author of that information.
To work with BIM designs with open standards, we have the IFC format. It allows us to work with BIM and keep everything open-source and compatible with lots of tools. Even if your company uses proprietary BIM tools, it probably supports IFC files.
In Blender, we have the incredible BlenderBIM as a way of working with BIM. It allows us to create IFC files from Blender. Unlike many people think, an IFC file focuses on data, which is what BlenderBIM does.
Do you want to learn more about BlenderBIM with four video tutorials? You can download those video files from the Opening Design studio.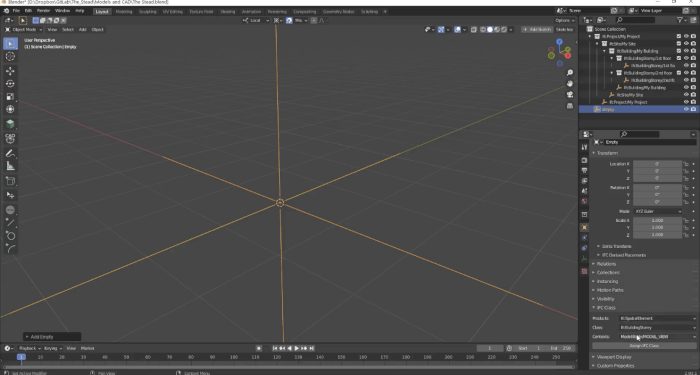 This is an initiative from Ryan Schultz as part of his design process of a modular house that he is working on at the moment. Since he is using BlenderBIM in the process, he decided to post those tutorials to help other people looking into BIM design with Blender.
You can download the MP4 files of the tutorials and also browse all files from his design. The Opening Design is a project focused on open-source the architectural design workflow, giving access to all files in a design.
It is something invaluable for architectural students and people curious about the process.