Open Source Graphic Applications and Libraries Month at Packtpub
One of the publishers with more Blender books on the market is Packt, with some great titles already published and others still in production. I can say that because I`m on the process of working as a technical reviewer for one those new titles. I was just informed that Pack has started a series of discounts on books about open source graphic applications and library books. They are calling it "Open Source Graphic Applications and Libraries Month".
What does that means? This means you will find books about Blender, Inkscape, GIMP, Scribus and more with 20% or 30% off the cover price on both printed and ebook versions.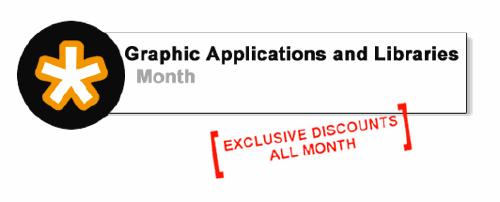 You will find my books about Blender there, and I do appreciate the support for those of you who already get a copy. If you were thinking about getting a Blender book with a discount, here is your chance.
Below you will find the full press release from Packt about this month discounts:
Packt announces exclusive discount offers on selection of Graphic Application books

Packt has this week announced a series of discounts and promotions on its selection of Open Source Graphic Applications and Library books. The Open Source Graphic Applications and Libraries Month will offer readers exclusive discounts of 20% and 30% off the cover price of selected Graphic print books and eBooks for a limited period.

The Open Source Graphic Applications and Libraries Month discounts refer to books written on software used for graphic design, multimedia development, specialized image development, general image editing, or modeling.

"There are so many exciting Open Source projects for people who want to work with graphics, animation, or do some modeling. While some of them are easier to use than others, we're committed to making it easy for anyone to use them, and unleash their creative potential. So far this year we've already published over 10 titles in this area, and we've got plenty more to come!" said Packt Open Source Publisher Doug Paterson.

To ensure you do not miss this fantastic offer, visit the special offer page now, where you can view the extensive list of books included in the offer and access an array of related articles that were written by authors.

For more information on the Open Source Graphic Applications and Libraries Month and the discounts being offered throughout April, please visit: www.packtpub.com/article/graphic-open-source