Wooden passive house with Blender Cycles
When you start working in projects related to architectural visualization, it is a matter of time until you find your unique visual style. Some artists will begin to create images that share that style in a way that you will immediately identify the author.
That seems to be the case for digital artist Marcin Mądry which appeared here in Blender 3D Architect back in September with an impressive project called Home in Poland. The project featured some impressive visuals and a beautiful natural background.
The artist posted another project following that same visual style that has the name of Wooden passive house.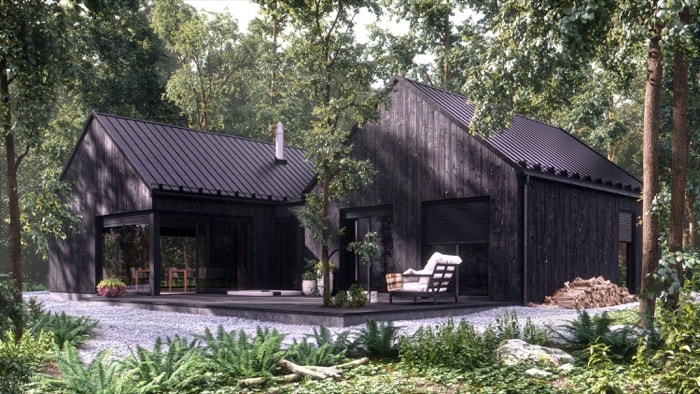 From the project description, you will find that he is using a similar approach for both projects. He is using Cycles for rendering and a duet of Graswald and The Grove for vegetation.
Even with a GTX 1080 available, the render uses his CPU for processing, which took about 2:30 hours to complete.
More details are available in the link above.
Using Blender for architecture
Do you want to use Blender for architecture or render your projects using Cycles or Eevee? We have three books available that could help you!
They cover the use of Blender for producing architectural content and also all information you need to render projects in real-time:
You can get them in both digital and paperback formats. By ordering those books, you will not only improve your skills with Blender for architecture but also support Blender 3D Architect.