How to setup grass for the BGE
Every time I start to show Blender for architects they become impressed with the possibilities the software offer. Not only it may become a powerful tool to create 3d models for architecture, but a full visualization suite with Cycles.
With the advances in Cycles features and GPU support, we can also look to the Blender Game Engine as a resource for architecture. Along with that, you can add the incredible Blend4Web to create 3d visualization straight to the browser.
That is a good reason to start looking for resources related to the Blender Game Engine with the potential to help on architectural visualization. And I found one about grass setup for games, which could be useful to architecture.
At thread at the Blenderartists, an artist named cademtz just made a full tutorial on how to setup grass for architecture. The tutorial is all based on text and images, no videos whatsoever and it is easy to follow.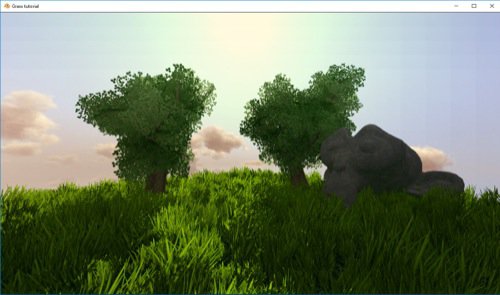 If you want to check his results just to the bottom of the page and download the file with the grass ready to use.
I don't have to mention how important a grass setup is for anyone willing to make architecture. An external environment will benefit from realistic grass and make the overall perception of the project to improve a lot.