OSArch example files repository
A great way to learn is to open an example file of an existing project and take a peek inside to see how the author solved many potential problems. You can look at the 3d models and see how materials and other aspects of the file work. It is an invaluable resource. That is one of the reasons we offer a Free Scenes download for architecture here in Blender 3D Architect.
Do you want to download even mode scenes? The guys from OSArch started a repository of example files in GitLab, and you can download several scenes with a focus on architecture.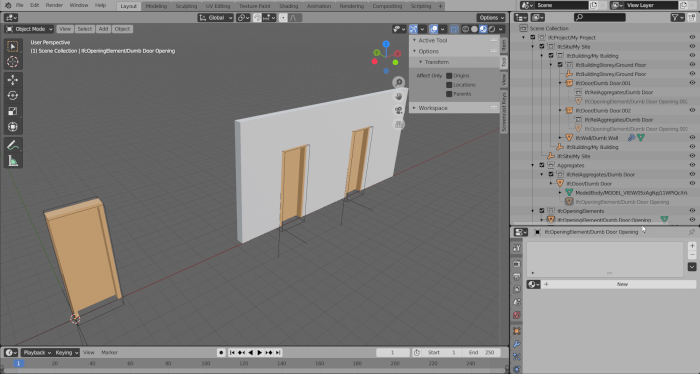 The repository is still small, with a couple of files available to download, but the objective is to keep feeding it with more projects.
What types of projects will you find there? You have simple 3D models and also parametric designs using both the upcoming Geometry Nodes and also Sverchok.