Villa Butterfly with Blender Cycles
After getting your first commissioned projects in architectural visualization, you will probably notice something about this field. Regardless of your market and region, most clients always give you tight deadlines. A project with one week or more for delivery is most likely a "long-term" design and gives you a lot of room to work. In most cases, we have one or two days to show the first results.
As an example of that aspect of our work, we have the great-looking Villa Butterfly project from digital artist Flavio Della Tommasa. The project used Cycles as the render engine and a couple of Add-ons to help with the environment like Scatter.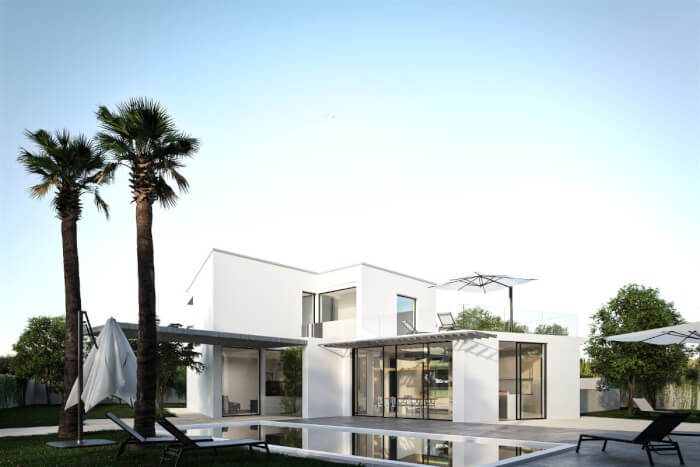 According to the artist, the first presentation of this project took about 24 hours after he started working with the modeling and developed across a few extra days with many changes in the design.
One thing to notice from this particular project is that it is a complete design with visualizations from both the exterior and interiors. It puts another layer of difficulty on top of the tight schedule. If you visit the project link, you can look at several design variations and views from multiple locations of this project.