A nice garden with Blender Cycles (Profile)
The project profile series of Blender 3D Architect is a collection of articles with the aim of feature projects related to architectural visualization. We invite talented artists to share additional details about each project to demonstrate how they approach each stage of the process. And also allow each author to publicize their work among our readers.
How does it work? It is like an interview, where we sent a couple of questions about a project for the artist.
If you want to check previous project profiles, visit this link.
Today we have a project called A Nice Garden from digital artist Quy Tran showing a hybrid view with both an interior and exterior render, which is always a challenge. The model makes use of several 3D plants and assets to create a beautiful environment.
What is unique about this project? Besides representing a great example of a render that manages an exterior and interior view at the same time, you also find multiple solutions for the lighting. The artist tries to simulate light in different in various hours of the day with versions for the morning, noon, and evening.
Let me thank Quy Tran for sharing the details about the project with Blender 3D Architect readers.
---
Was it a commercial project? What can you tell us about the motivation for this project?
It's a personal project. I found a reference image on Pinterest and decided to do a cover render.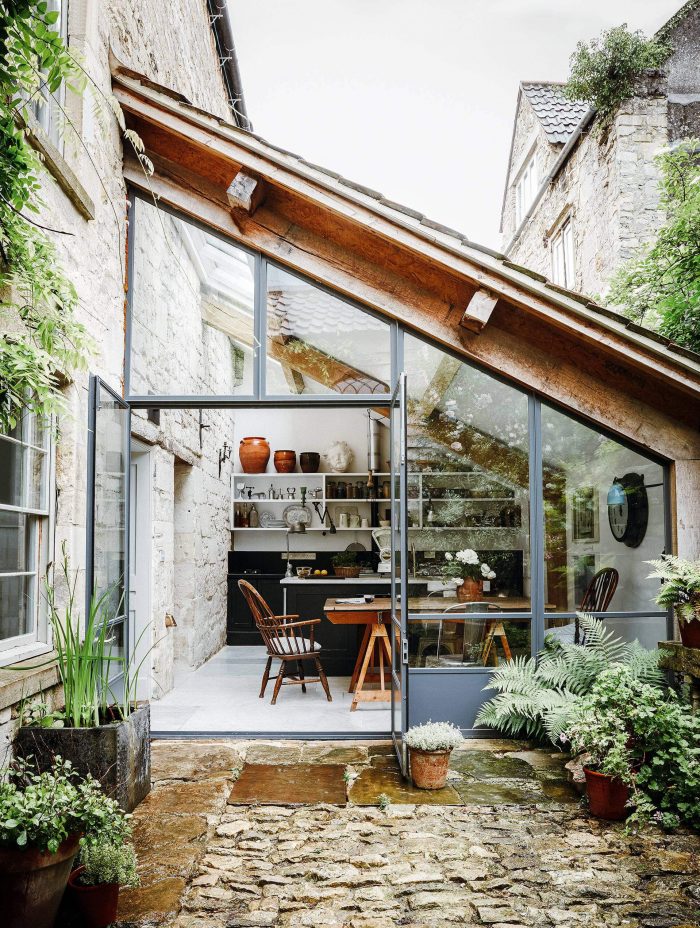 Reference photo
(Click to enlarge)
Did you use any references for modeling, like technical drawings?
I used fSpy to guess the perspective, and that's all, no drawings needed. I model the house and some furniture but not the plants and accessories. I tried to use everything I had then in my asset library.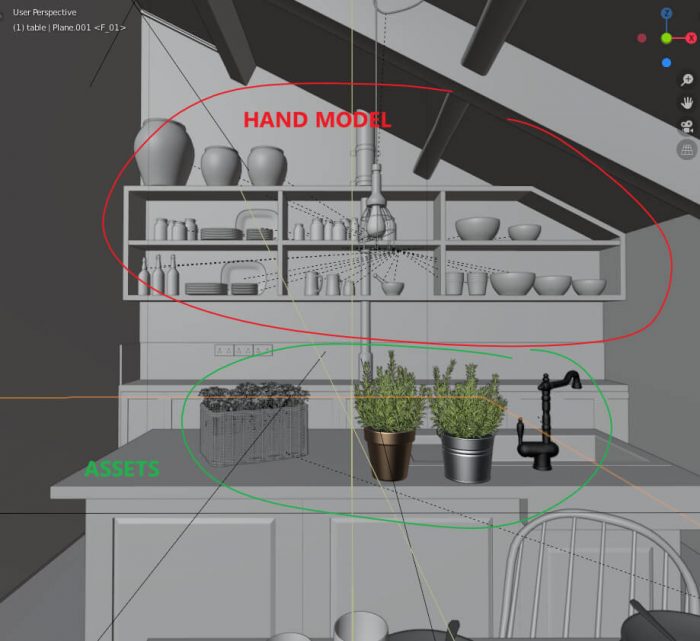 Modeling progress
(Click to enlarge)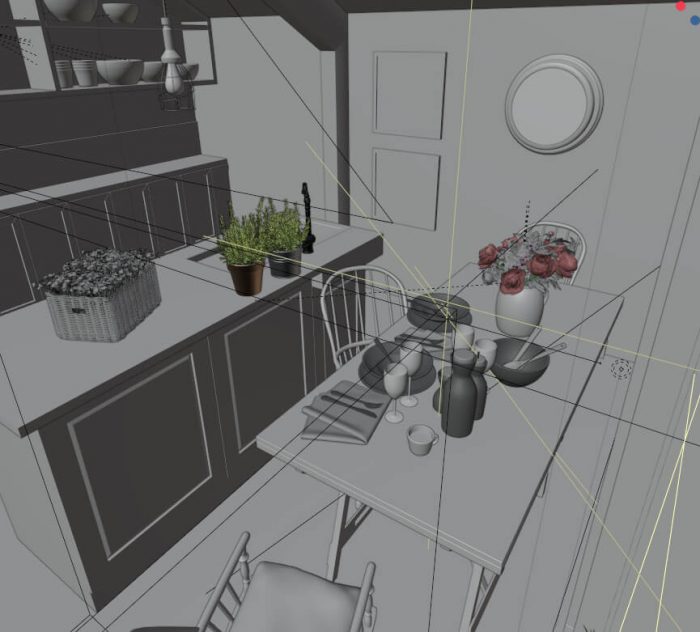 Modeling progress
(Click to enlarge)
How long did it take from start to finish?
I made the base model about in 2–3 days and then left it untouched for 1–2 months. After that time, I decided to get back to the project and finish it in about 3–4 days. By the end, it took about seven days in total, working 2–3 hours a day.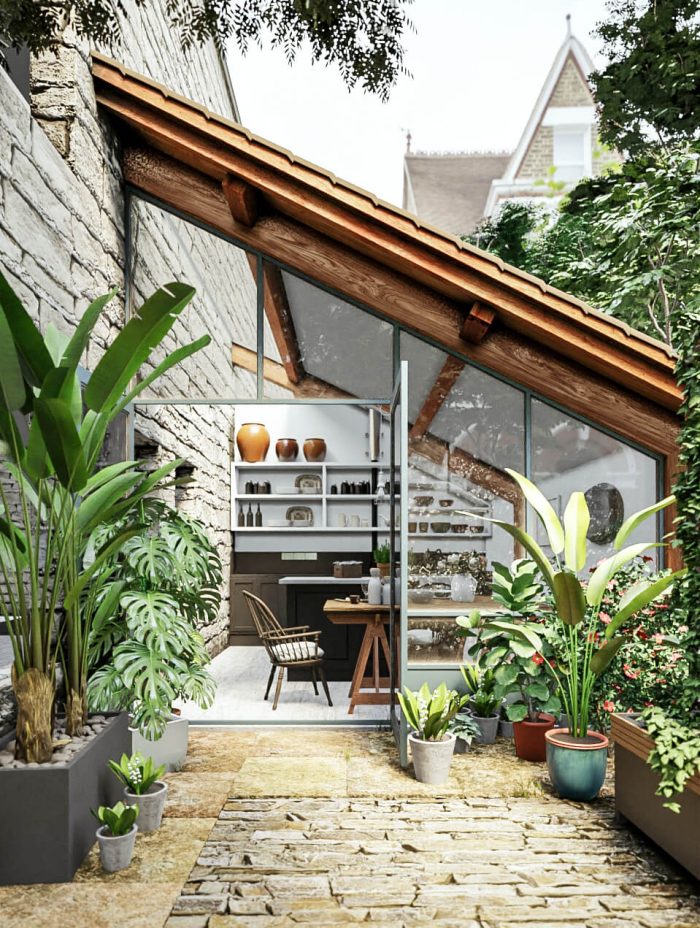 Early test render
(Click to enlarge)
What hardware did you use to render? Can you share some render times?
I'm using Cycles to render with an RTX 2070 and Ryzen 7 2700x. It takes about haft an hour to render each frame.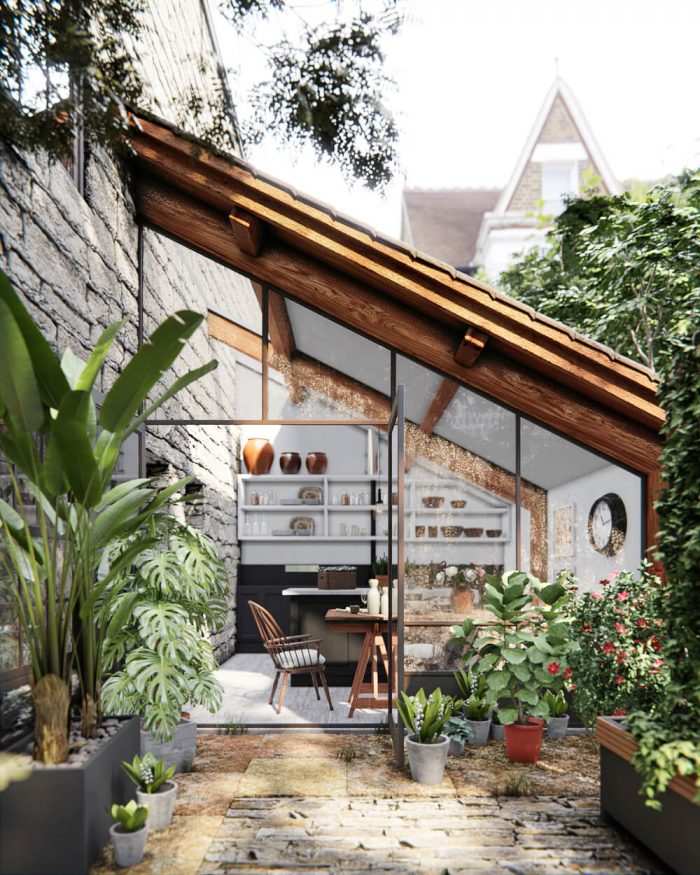 Final render
(Click to enlarge)
Can you share any details about the lighting process?
For the lighting, I tried many HDRI maps until I found a good one matching with the reference image. Since an HDRI can't add lights to all small corners of the model, I had to add fill lights. For that reason, I'm also using Area Lights to add more lights to the scene and also as portals.
Even after getting to the final render, I continued to try different solutions for the lighting to practice.

Light setup

(Click to enlarge)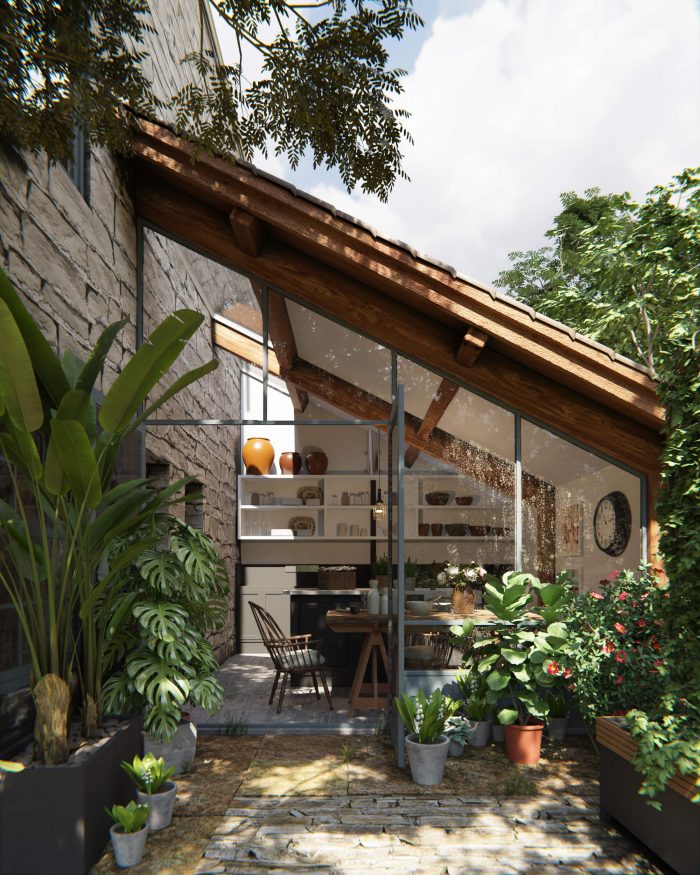 Light morning
(Click to enlarge)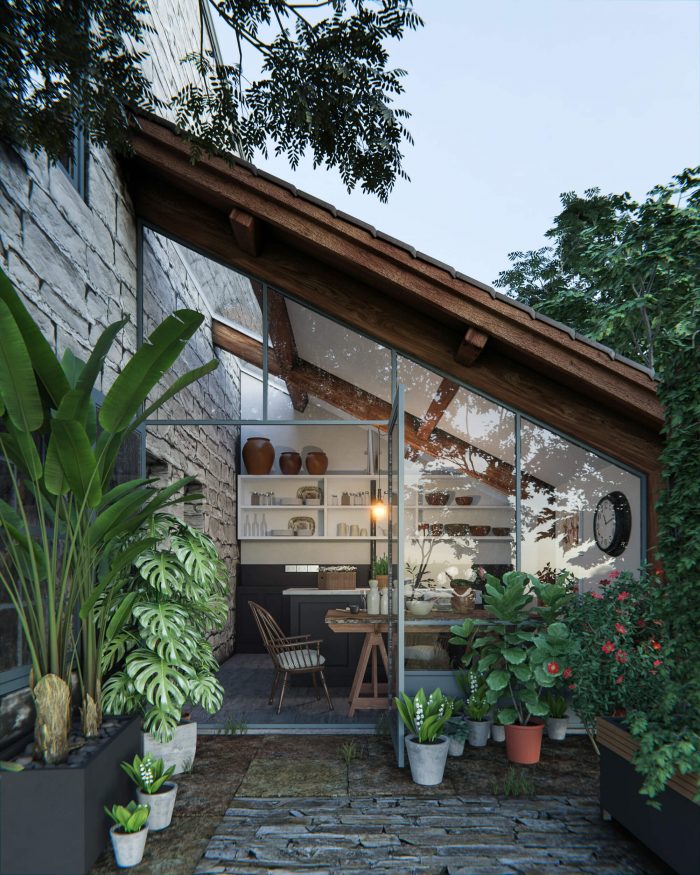 Render noon
(Click to enlarge)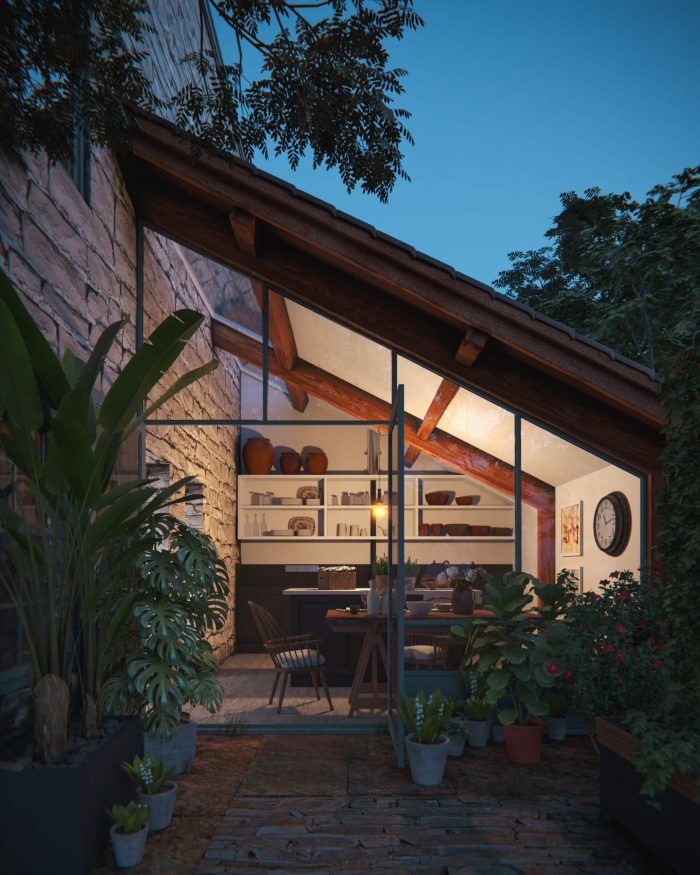 Render evening
(Click to enlarge)
Did you use any Add-ons or external tools to create the project?
Mostly the assets like plants from sources such as 3dsky and Evermotion and textures from poliigon and textures.com. I also used some premade models with accessories assets like tableware.
---
Thanks again to Quy Tran for sharing details about his work. If you want to reach him or see more of his architectural visualization projects, visit his Blender artists profile.