Poly Haven: New hub for public domain assets
A key resource for any 3D artist working with digital creation is assets to quickly populate a scene or project. Those assets may include textures, 3D models, and anything that can help us adding context to a scene. We often recommend the download of assets from sites like HDRI haven and Texture Haven. They offer high-quality content with creative commons zero licenses, which means they are in the public domain.
All those libraries share common team members in the background, and it is now reflected in a new organizational structure for those libraries. They are now part of a single public asset library called Poly Haven.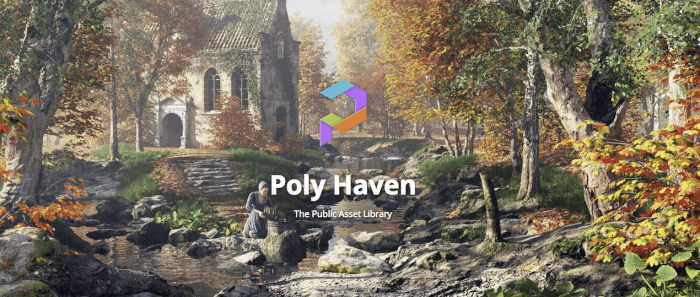 The Poly Haven library has three main types of resources:
HDRI maps
Textures (PBR)
3D Models
It is a merge from the following libraries:
HDRI Haven
Texture Haven
3D Model Haven
It is a welcome move from the creators of this library because we have a single location to grab the assets we need for ant project.