Free tile generator for architecture with dimension controls
From all the texture libraries available today offering free PBR materials for architecture, it is easy to forget about an essential feature of textures for architecture. We usually care about the resolution of textures but doesn't give that much attention to a map scale. What is the size in the real-world of a surface?
If you need that type of control for your textures, you should take a close look at Archi Textures from developer Ryan Canning. It is an incredibly useful system that lets you choose from multiple patterns and textures types to make seamless textures for architecture.
The highlight of the system is that it let you choose the size you need for a pattern. For instance, you can create a width of 400mm.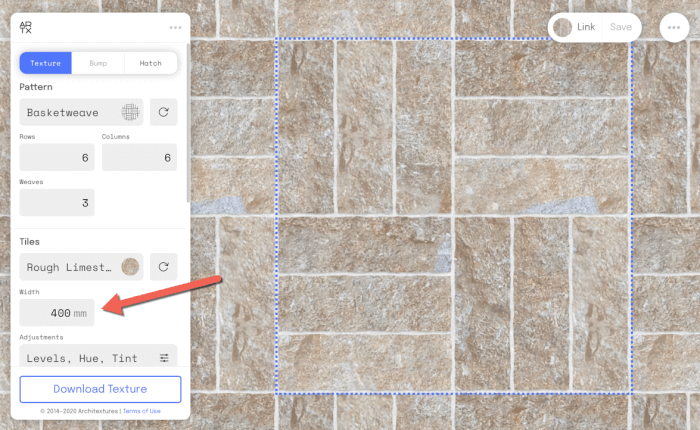 You can also set texture sizes using inches.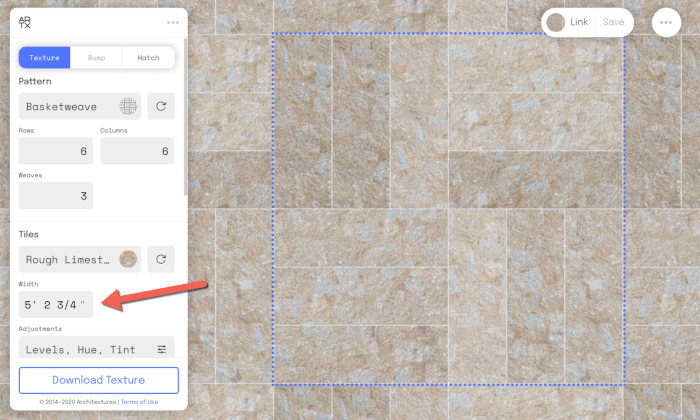 After picking the size for your texture, you can save the file to use in an architectural interior or any project that you like. Keep in mind that those textures are not in the public domain.
They are also not PBR and may require some additional editing to improve realism in a render. Despite those details, it is a great resource to make tiles with real-world scale.
Using Blender for architecture
Do you want to use Blender for architecture or render your projects using Cycles or Eevee? We have three books available that could help you!
They cover the use of Blender for producing architectural content and also all information you need to render projects in real-time:
You can get them in both digital and paperback formats. By ordering those books, you will not only improve your skills with Blender for architecture but also support Blender 3D Architect.