Free cutout images for architecture ready to use
For architectural visualization projects that don't have dimension lines on it, a human scale can become an essential element of the project for people to feel how big or small room is. How do you insert human scales to your project? The most common way to add those scales is with a cutout image of someone, taken at the closest possible angle of the render. A cutout image library must have a good amount of diversity because projects can range from a school to an office building. And placing the children in the office won't help you much in the selling of this idea.
Do you want to download a collection of free cutout images for architecture? The website called Nonscandinavia has an enormous amount of free images that can be useful for all kinds of architectural projects.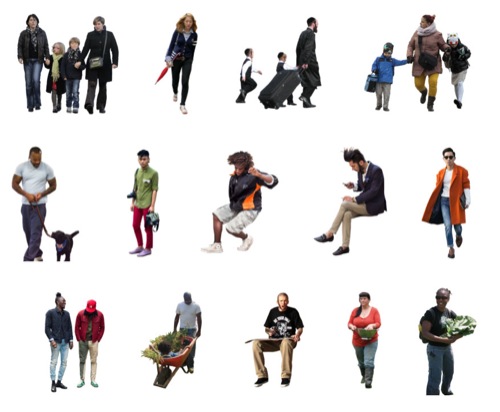 All images are in PNG with a transparent background, which makes the process of adding them to a scene a breeze. If you use that Blender Add-on "Import images as planes" they will be ready to be part of your render in no time.
Just take a look on the disclaimer at the bottom of the page, since they don't have information about the license use of those images. Use at your won risk.