Fern model for exteriors (Downloadable model)
In a recent update to the Poly Haven asset library, I found a resource that can be useful for architectural visualization. From their page, you can download a Fern texture and model. It is an excellent resource for landscape architecture and exteriors. You have options to download the model using resolutions up to 8K.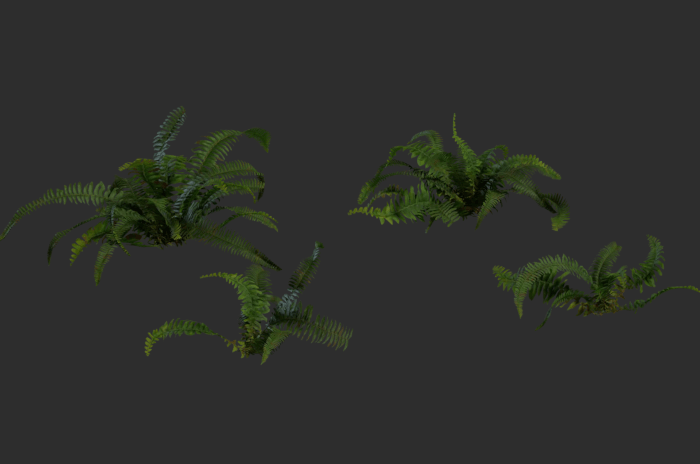 Unlike many free libraries online that provide their resources as plain image files, we have a bonus with Poly Haven. Besides getting the texture files for each resource, you can also download a native Blender file.
Yes, you can download a native Blender file that is easy to Append or Link to any of your projects.
Since Poly Haven has a more general purpose for its assets, most of its resources won't fit architectural designs. However, their vegetation library can help in many different projects, from games to architectural designs.
All resources are accessible in the public domain (creative commons zero).
Using Blender for architecture
Do you want to use Blender for architecture or render your projects using Cycles or Eevee? We have three books available that could help you!
They cover the use of Blender for producing architectural content and also all information you need to render projects in real-time:
You can get them in both digital and paperback formats. By ordering those books, you will not only improve your skills with Blender for architecture but also support Blender 3D Architect.