9 Free facade PBR textures for architecture
The PBR materials we collect for a particular project in architecture should cover essential parts of a design like a floor, walls, and furniture surfaces. But, you might also want to add a couple of materials for elements such as the background of a render. That is when facade textures could help a lot.
Do you have any PBR textures of facades in your library? In case you don't, here are 9 free textures of facades from digital artist Julio Sillet.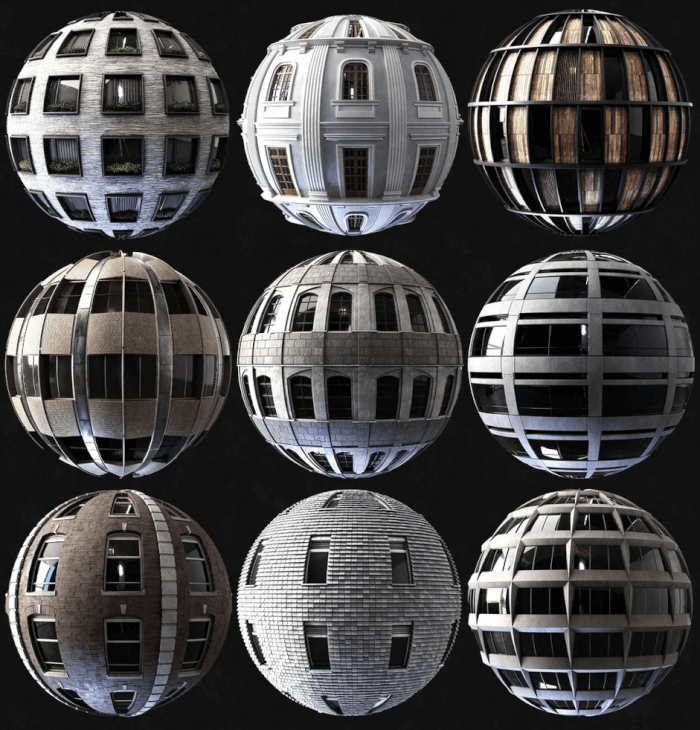 The textures are available from Gumroad, where the artist uses the "fair price" model. You can give any amount to the author, including zero, which would trigger a free download.
All files have multiple maps and work great with Blender. That is an excellent opportunity to add some high-quality PBR textures to your asset library.
To get even more PBR materials for all types of projects, we also recommend looking at the Extreme PBR EVO library. They have more than 1100 PBR textures ready for use.