80 free seamless textures for architecture
The resources for an architectural visualization artist using any software will be a sum of furniture models, textures and lighting skills or tools. Those resources among others will result in better renders and productivity. And sometimes we will find such resources at collections aimed at other 3d software and not specifically Blender.
Have you ever thought about looking for resources related to Cinema 4D?
A website called C4DCenter is sharing materials optimized to Cinema 4D, and they could become useful for architectural visualization artists using Blender. But wait, how could we use materials from Cinema 4D with Blender? Is that possible?
I'm not aware of any add-on or script that could make such conversion.
Forget about the shaders for Cinema 4D. All materials, no matter which 3d software you use, will have most of the time a shader and some image-based textures. And it is no different for those Cinema 4D materials. When you choose to download any of those materials from C4DCenter, you will find the Cinema 4D shader file and a folder with all textures.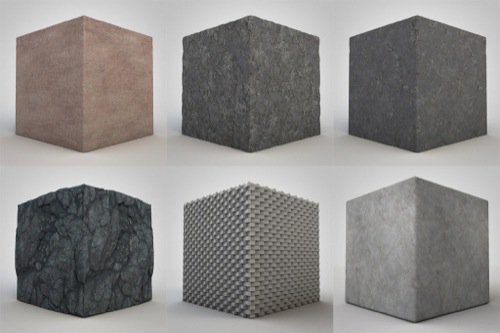 They have 80 free seamless textures. To use them in Blender just separate the shader file, which for us is useless and go straight for the texture files. All materials even have different maps like normals and Bump.