7 Wood plank textures for interiors
Wood planks can give your interior design a warm and rustic feel. From an interior design perspective, you have several benefits when using wood as the primary material for a floor. One of the biggest benefits of wood floors is that they're easy to care for. Unlike carpet, which can stain easily, wood floors are easy to keep clean. You can sweep or vacuum them regularly, and they won't hold onto dirt and dust like carpet does.
Wood floors also resist scratches and scuffs, so they'll look good for years to come. And if a plank does get damaged, it's usually easy to replace just that one plank rather than the entire floor. Another advantage of wood floors is that they can help regulate temperatures. In the summer, they'll stay cooler than carpet, and in the winter, they'll help to keep your feet warm.
Those are some reasons you should pick wood floors as the material for interior visualization. Do you have a good selection of those textures in your library? The guys from ambientCG updated their library with seven plank textures.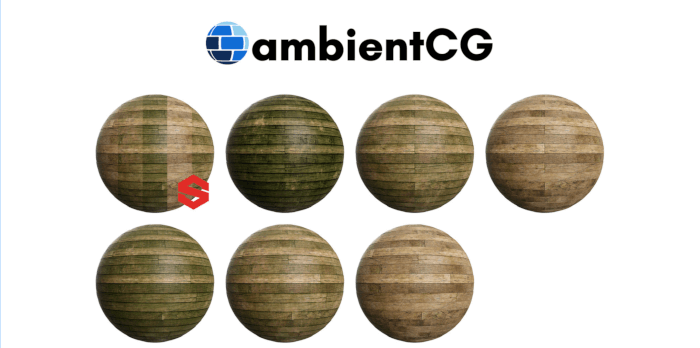 You can download the textures in resolutions up to 8K, which work great with Cycles or Eevee.
All textures from ambientCG are in the public domain (creative commons zero), and you can do whatever you want with them, even distributing the textures with your projects.