294 Free PBR materials for Blender (PNG)
Besides furniture models that should be a top priority to anyone building an asset library for architecture, you should also look for materials and textures. In that case, looking for PBR materials is the best choice for that type of visualization. What are PBR materials? With this material, you have a shader made of multiple maps. Depending on the nature of this material, you could find materials with anything between three to six maps.
Do you want to download 294 free PBR materials for Blender? The MaterialX Library initiative from AMD to provide artists with a wide range of options.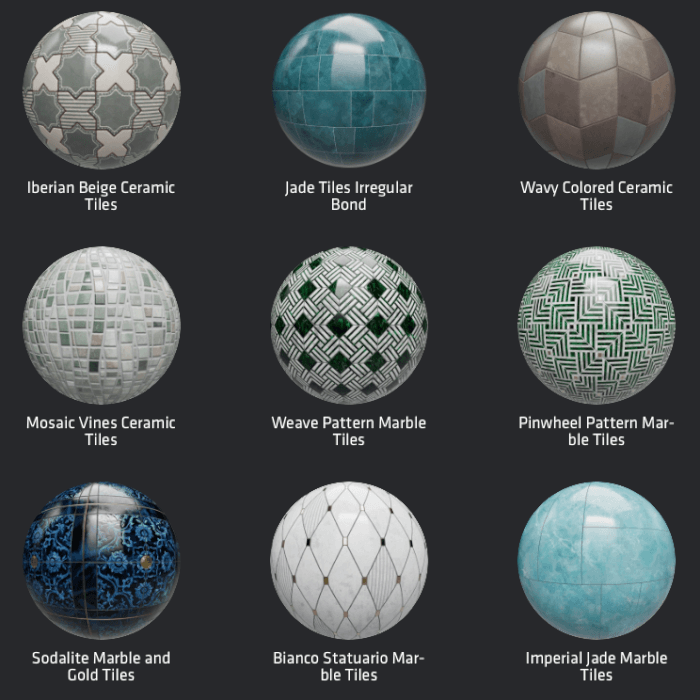 The library has lots of different options with surfaces useful for architecture. With the search options available, you can even filter materials tagged for architecture.
Most of the textures available have options to download in multiple resolutions like:
1K (1024 x 1024)
2K (2048 x 2048)
4K (4096 x 4096)
All files are available in PNG format, which is excellent for maintaining those surfaces' quality.
What about the licensing? Is it in the public domain? Unlike many other online libraries that offer textures as creative commons zero files, this one uses the Apache 2.0 license. They are free to use and distribute, but you must fill in some requirements like mention the license and point any changes made to the original files.
Using Blender for architecture
Do you want to use Blender for architecture or render your projects using Cycles or Eevee? We have three books available that could help you!
They cover the use of Blender for producing architectural content and also all information you need to render projects in real-time:
You can get them in both digital and paperback formats. By ordering those books, you will not only improve your skills with Blender for architecture but also support Blender 3D Architect.