266 free wood and stone floor textures for architecture
The use of game technology to show architectural visualization is a strong trend that will probably shape the future of our work, and in the future, you will hardly have to perform traditional renders. Because graphics cards and modern graphics engines will be able to create realistic images in real time.
But, if there is one thing that won't change anytime soon is the need for good textures for your projects. You have to find a built a good library of textures to use on your projects. No graphics card or software will be able to show beautiful images with poor textures.
Do you want to add a few free textures to your collection? An artist called Cyaphas posted a small selection of textures in the Epic Games user forums, with the aim for game development. Even with the focus on games, you will be able to get those textures in architectural visualization projects.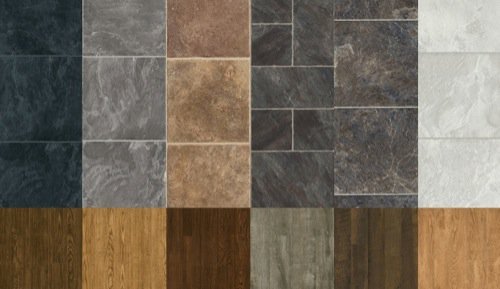 Just keep in mind that most of the textures there will work better as tiles. By looking to their resolution, you will notice that they don't have a massive resolution. Some of them don't even get close to 1000 pixels.
All files of both collections are not hosted directly at the forum, but in a deposit, files account from the author. That means it might stop working at any time! If you want to add those textures to your collection, go there and download the files as soon as possible.
No information about licensing is available in the message. If you wish t use the files in a commercial project, I suggest you send a message to the author asking for permission.
Do you want to increase the number of assets you have in your library for architectural visualization? Take a look at the premium subscriptions of Blender 3D Architect. We have plans starting at US$ 5.90/Month, and with that plan, you will receive assets in your email four times a week:
And for people willing to get a six or twelve months plan, you will also have access to our full library of assets.