10 Free autumn tree cutouts (PNG)
For projects where you need to optimize resources and avoid using 3D data to represent elements such as trees and grass, a collection of cutout images is handy. That is one reason we always recommend to our readers to gather and keep a couple of those textures for exteriors. Do you have trees for autumn colored render?
Here is a 10 of those textures that you can download for free as an offering of digital artist Nicolai Becker. He shared those trees on his Gumroad account, and you can get them for free using the "fair price" model from Gumroad.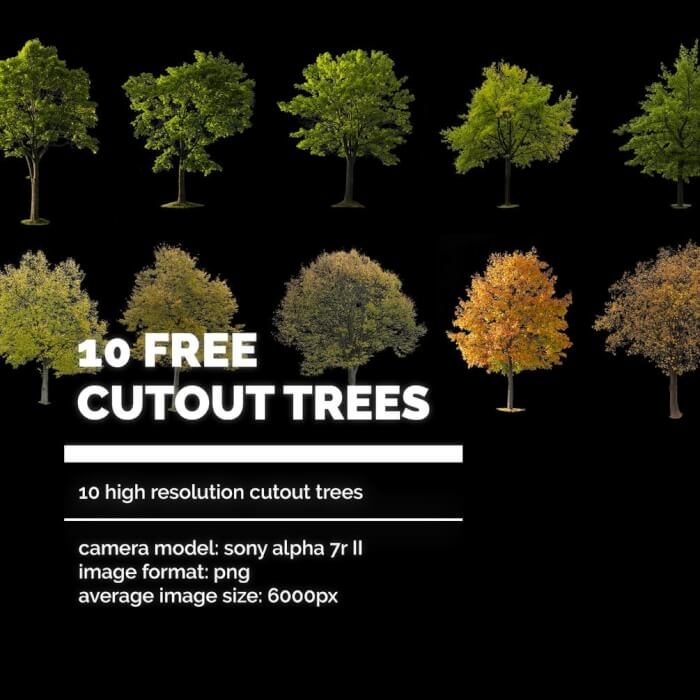 The images are in PNG format and have 6000px resolution, which is excellent for exteriors. You can also use those textures in commercial projects with no restrictions. The artist only forbids you to resell the textures.
How to use those textures? We have a quick tutorial describing how to use them in Blender 2.8x, which also works for version 2.9x.
Do you want to go further with trees and vegetation in Blender? We recommend the following Add-ons that can help you achieve incredible results:
They work based on 3D objects and can give you much better results than cutout images.