EEVEE SSGI updates and Modeling tutorial: Blender 3D Architect Pro reports
We often post resources and tips here in Blender 3D Architect with a focus on architectural visualization using Blender, which is our primary objective. It is not only our objective but also a mission to show how you can use open-source tools like Blender in your work. As a way to expand the content published on the site, we started Blender 3D Architect Pro by the end of last year.
What is Blender 3D Architect Pro? It is a subscription-based section of our site where we post weekly tutorials and resources. Today, we send two tutorials that subscribers and either download or stream. All tutorials have the goal of expanding our content and are always related to architectural visualization and Blender.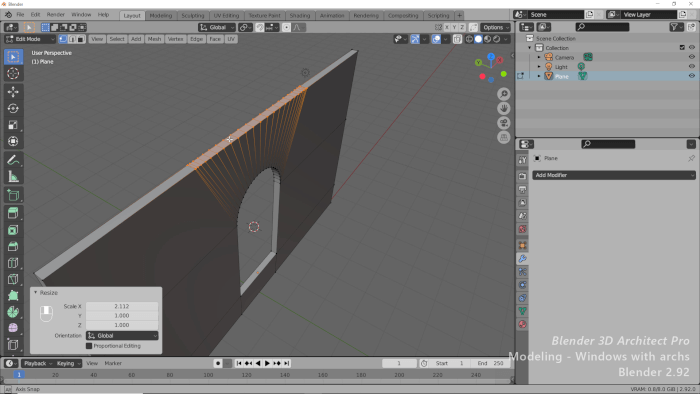 This week, we posted two tutorials:
EEVEE SSGI Updates (#2): Take a look at the exciting new builds of SSGI applied to EEVEE. It allows the use of GI with no Probes. That is now part of the EEVEE roadmap to Blender 3.X, and you can start using it now. (Video tutorial + source files)
Modeling for architecture – Arch windows: In this modeling tutorial, we take a look at how to create window holes in walls with no use of booleans. The focus here is to create windows with an arch shape at the top. (Video tutorial + source files)
If you are a subscriber, check your inbox to download or stream the content. The download links don't expire and will continue valid, even if you cancel the subscription.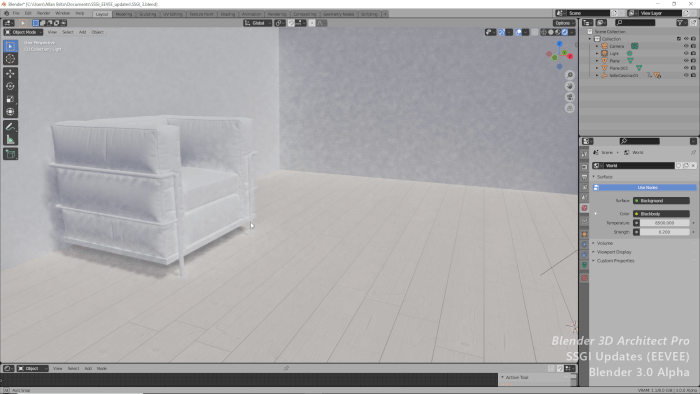 The feedback from our subscribers has been amazing, and if you are a Blender 3D Architect Pro subscriber, thank you!
Do you want to become a subscriber? We are currently offering a 40% discount for new subscribers, and you can grab it here. The content is available from Gumroad, and you have several benefits:
Cancel the subscription at any time
Download or stream the content
Available on both Desktop and Gumroad mobile App (iOS and Android)
50+ tutorials and source files (updates twice a week)
You keep access to the content received during the period of your subscription
Thanks again to all our subscribers that are supporting our work.