Scatter 4 released for Blender (25% OFF for a limited time)
As you probably know from all the articles we often post here in Blender 3D Architect, some tasks are quite hard to accomplish in Blender without the help of a powerful Add-on. In some cases, you can do the job using only Blender default tools, but it would take an incredible amount of time. To save time and, consequentially, money, you should delegate specific procedures to Add-ons.
For instance, if you have to work with exterior visualization projects, it is useful to have a tool capable of making vegetation and grass. One of the most popular choices for Blender is the Scatter Add-on. It just received a much-expected update, and it is now in version 4.0.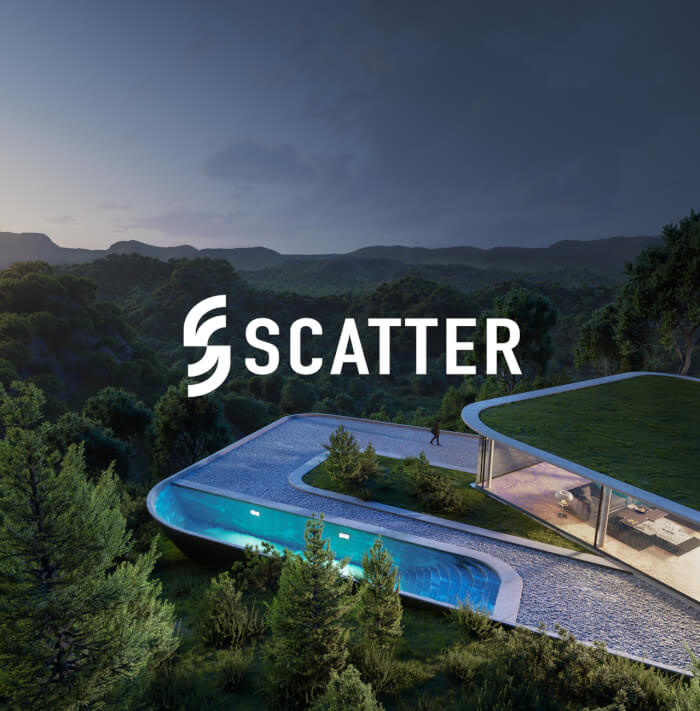 If you had a previous Scatter license, you have access to all new features:
64 new ecosystems
4 new masks
6 new features (One-click scattering, One-click vegetation, LOD, and more)
From all the features of Scatter, we always get impressed by the speed. It allows an artist to quickly add vegetation, grass, and multiple elements on a surface with a single click.
At the Add-on page from the Blender Market, you find multiple examples of what you can do with Scatter. If you look at our profile page, you also find various examples of projects using Scatter.
For those of you planning to get Scatter for your projects, the developer offers a limited time discount. Until next Friday, you can get Scatter with a 25% discount! It will give you the Pro version of Scatter.
Don't miss this opportunity to get an incredible tool with a great discount!