Importing furniture models from SketchUp to Blender
Here in Blender 3D Architect, we are always looking for ways to expand our potential resources for architectural visualization. As part of that expansion, we have to look to other tools widely used for architectural modeling.
There is one source of 3d models that could provide you with a vast collection of additional furniture models for Blender. That resource comes from a well-known software among architects. I'm talking about SketchUp.
Do you know that it is possible to import 3d furniture from SketchUp to Blender directly? You just need an Add-on that can read the SKP file format. The Add-on is a project from Martijn Berger and is available from this link.
Here is a quick example of how you can get 3d furniture from SketchUp to Blender.
I have this simple dining table model in SketchUp.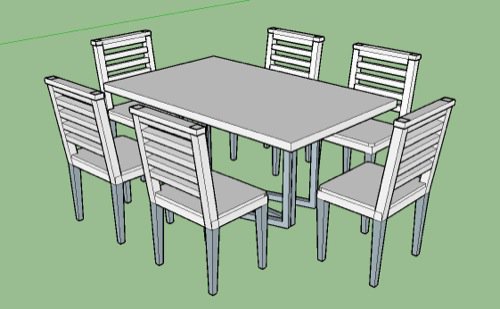 To make it work with Blender and the Add-on you have to save it as SKP file from SketchUp 2016. The Add-on can't handle newer files from SketchUp 2017.
After you successfully install the Add-on to your Blender, a new option will appear in the import menu. Now, you can import SKP files!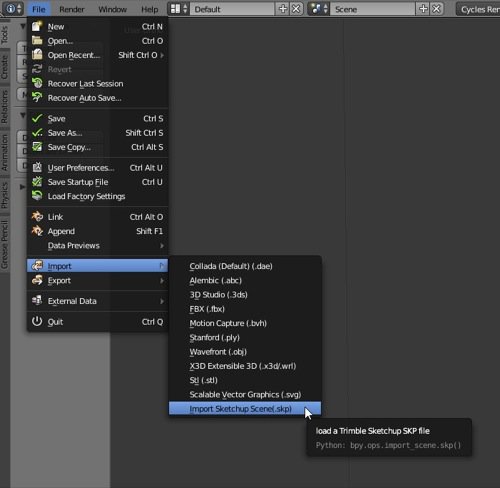 And here is that same table model with all chairs in Blender. You can split and edit the model using Blenders native polygon model tools.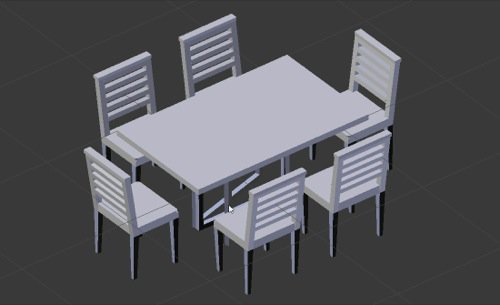 That opens a lot of possibilities not only for artists using Blender for architecture, which could use thousands of furniture models from SketchUp. But, also for SketchUp users.
Since the software doesn't have a realistic render engine, and very few of them are either free or open-source, Blender Cycles would fill that gap.
An artist that chooses to create 3d models in SketchUp could save the file in SKP and import the project to Blender. Add materials and textures and render the scene using Cycles.
Now, you have a new source of furniture models to use with Blender. Sometimes they might require a few adjustments, but it is an excellent way to increase your library.
If you are new to architecture modeling in Blender, take a look at our training about architectural modeling: