High poly furniture modeling: Bantam armchair
It is quite common to find tutorials about furniture modeling that only shows how to create low poly models, and that doesn`t go to long on the detailing necessary to create high poly furniture. Well, I was browsing the web this morning when I found this great tutorial about high poly furniture modeling. I know, it is now about Blender, but since the author only uses poly modeling tools, it won`t be much hard to adapt the technique to any other 3d tool with a good set of polygon based modeling tools. And Blender can work really well with polygon modeling.
The tutorial uses 3ds max to create a bantam armchair like the one showed on the image below: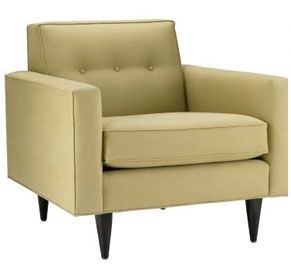 If you never had the chance to work with high poly furniture modeling, you will notice on the tutorial the amount of work necessary to create details on the edges of the model. Here is the tutorial, get ready because it has about one hour of video:
Tutorial – High Poly Furniture in 3d Studio Max from A 2 Z on Vimeo.