Free library of trees and grass
What is the best way to add trees to an architectural visualization scenes? In my opinion, the best option would be using high-resolution textures with an alpha map correctly configured on 2d planes. Textures will do the job most of the time. But, at some projects they might not be enough, and you may have to move over to 3d geometry. A simple moving camera during an animation will require you to change the type of tree used on any project.
There are several types of Add-ons dedicated to creating 3d trees in Blender, but what if you must have some 3d trees ready in a short time? In this case, you probably would love to get a library of trees available.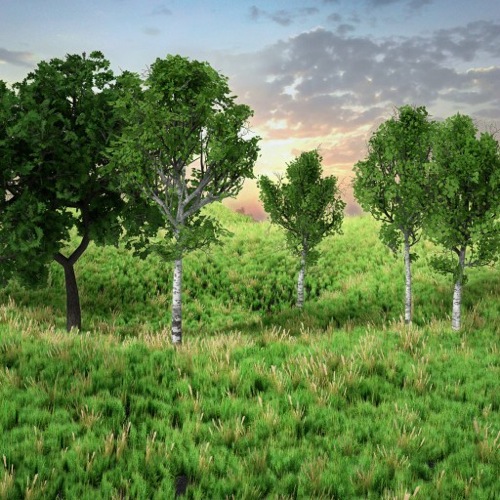 If you don`t have any 3d trees in your personal library, take a look at this free library of trees and grass shared by an artist called piopis on BlendSwap. The library of trees and grass has a total of three models ready to use and a plane with grass setup. Be aware that this might add some considerable amount of load to any 3d scene, but the final result may worth the extra burden.
All models are shared with a creative commons zero license.