Free guide about architectural modeling with Blender 2.55
The modeling process used in architectural visualization projects is not that different from other types of projects. But, for inexperienced artists the process may seem a bit complex, due to the fact that we must follow some guidelines to work with geometrical shapes and real-world scale. One of the ways that architects use to help in the modeling is to import a DXF file and use as a guide for the modeling. If you never tried to work with this type of modeling, or want to take a look on how a full model can be created from scratch in Blender 2.55, I just found an incredible, and free, guide about modeling for architecture in Blender 2.55.
This guide is available in a great forum for open source software for architects in Spanish, and was written by an artist called Rafael. As you may be guessing, the guide is available only in Spanish. But, the material is too good to be left aside. So, with a little help of Google we can enjoy the material.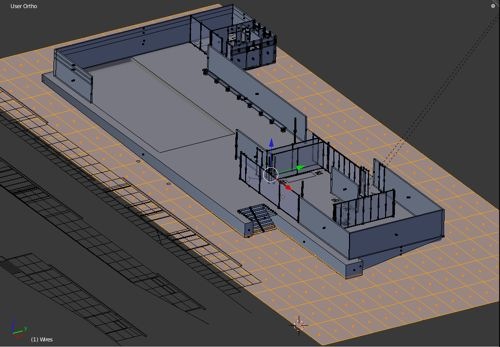 At the guide you will find a brief explanation of the Blender user interface, and how to use the basic tools needed to work with architectural modeling, including the handling of DXF files to use as a guideline for the modeling.