Free decorative book set for interiors
Besides collecting furniture pieces to compose with interiors, you should also look for assorted assets that could help filling spaces. For instance, it is a perfect location to place books if you have shelves in a bedroom or home office space. To help you with that type of scene, it is essential to have such an asset in your library. Do you want to download a free collection of books for interiors?
From the newly created Polyhaven, we find the Decorative Book Set.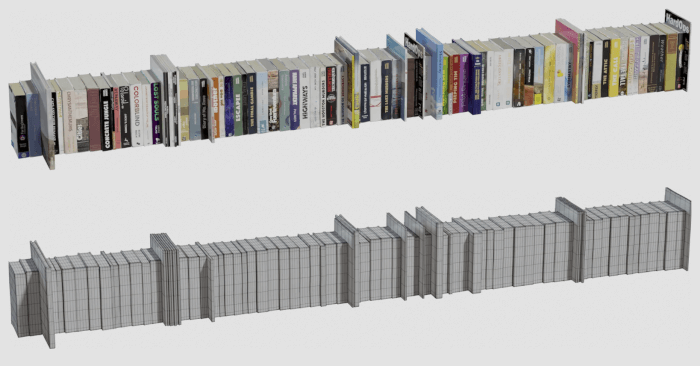 The asset is free to download and offers a Creative Commons Zero license. You can use the assets in any project and even distribute the content.
An interesting aspect of this particular collection of books is the texture composition. Unlike many assets that take existing book covers to use as a texture, it features original artwork for each cover. The textures share the same license as the book models. In the texture settings, we even have control to add some "damage" to book covers and make them look older.
Using Blender for architecture
Do you want to use Blender for architecture or render your projects using Cycles or Eevee? We have three books available that could help you!
They cover the use of Blender for producing architectural content and also all information you need to render projects in real-time:
You can get them in both digital and paperback formats. By ordering those books, you will not only improve your skills with Blender for architecture but also support Blender 3D Architect.