Exporting from AutoCAD to Blender directly
As an architectural visualization artist working with Blender you probably has already tried several times to export a 2d drawing from AutoCAD to Blender, and caught yourself trying to find ways to get all 2d drawings to Blender. There are several ways to do that using DXF files and even libraries that help to read DWG files directly. But, wouldn't it be better if we could find an easier and faster way to get AutoCAD data do Blender? That is exactly what a Blender and AutoCAD user called 1D_Inc thought.
He is developing an AutoLISP script that exports all AutoCAD 2d data to an OBJ file! And guess what? Blender can import OBJ files by default. The trick is to add a way for AutoCAD to create an OBJ file with 2d data, instead of the default file that only has 3d objects.
And 1D_Inc is already making progress!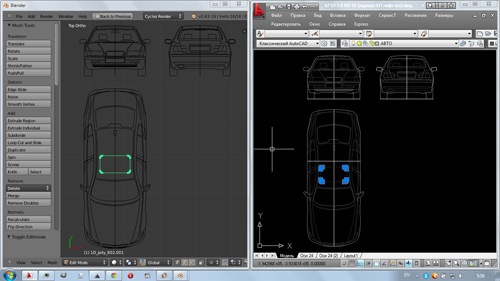 If you want to keep track of the updates on the development of this AutoLISP script, go check this thread at the Blenderartists forums.