Villas Alaia with Blender and LuxCore
We often get questions from our readers about tips on what you should do to improve their skills in architectural visualization. One of the best advice in that regard is to take an existing project and try to recreate it in Blender. That was what digital artist Khánh Nguyễn did with a project called Villas Alaia from Neal Ymar architects.
He made a great looking model from the residential project and rendered that with LuxCore. You can check the results and also some of the settings used at the Blender Artists forums.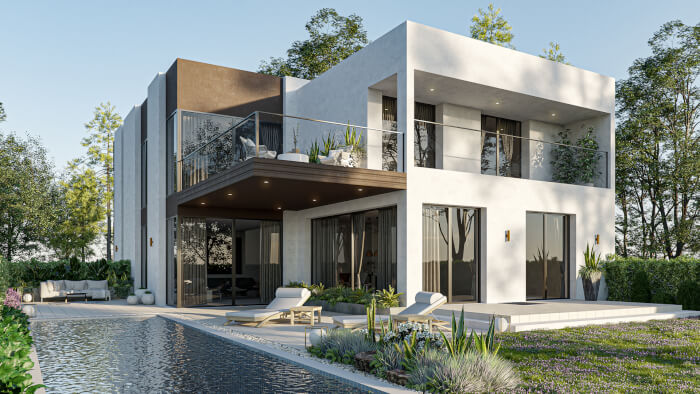 Here is a screenshot of the project in Blender.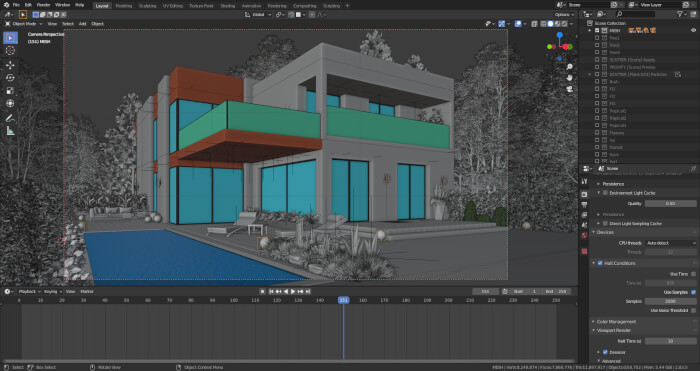 If you are not aware of LuxCore, it is an "evolution" from the old LuxRender engine that was popular among artists a long time ago. We have several articles here in Blender 3D Architect with LuxRender and Blender 2.4x. The engine created incredibly realistic images but wasn't very fast. A render could take several days or hours to get noise-free results.
With advances in both software and modern GPUs, we can create impressive renders with LuxCore. The renderer is free and open-source.
Using Blender for architecture
Do you want to use Blender for architecture or render your projects using Cycles or Eevee? We have three books available that could help you!
They cover the use of Blender for producing architectural content and also all information you need to render projects in real-time:
You can get them in both digital and paperback formats. By ordering those books, you will not only improve your skills with Blender for architecture but also support Blender 3D Architect.