Seven free furniture models for Blender
It is never too much to get furniture files to grow a personal library of assets that you can use in architectural visualization projects. One of the downsides of looking for furniture models is getting them in a format that is either hard or impossible to import to Blender. For instance, getting files as MAX or DWG could give you a hard time converting them to Blender.
We even have a guide about how to convert MAX files without 3dsmax, but it would always be better to get furniture models in a more friendly format for Blender.
Do you want to download a collection of seven furniture models for Blender?
The author of such collection is an artist called Kanzel Misel, and apparently, he is a reader of Blender 3D Architect. If you take a look at the description from the Atra Lounge Chair, you will see he mentions us.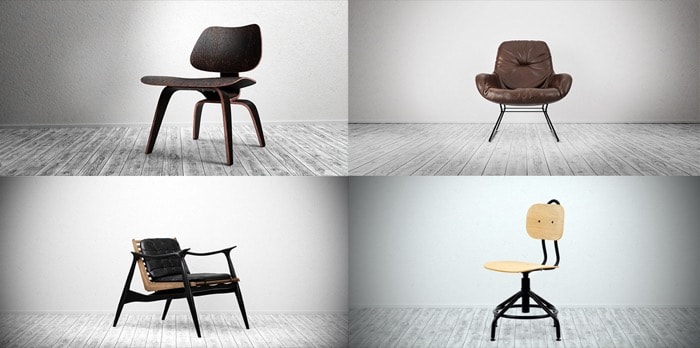 To get the files, you will have to visit this link that leads to the artist page at Gumroad. There you will find a total of seven furniture models available:
Kullaberg Swivel Chair
Eames LCW
Atra Lounge Chair
Leya Lounge Chair
Soto Armchair
Record Player Cabinet
Modern Credenza
One of the highlights this collection is the file format, which is already using Blenders native "blend." You won't have to perform any conversions to handle such files in any architectural visualization project. In all models, you will also get the required textures for rendering.
What about the license? According to the author, you can use the models on both personal or commercial projects with no restriction — no mention about redistribution or sharing.
Don't forget that we offer a wide range of furniture models and assets for Blender with our premium subscription.