Moulding profiles for modeling (Blender and SKP)
A common technique to create 3D models from an existing shape consists of taking a 2D profile and extruding it along a path. You eventually get a more complex 3D model that would demand a lot of work to create using traditional tools from that extrusion. We often use those 2D profiles to create moulding in woodwork and interior modeling.
That is a must-have in interior design because it is a popular ornament used to finish walls and some furniture pieces.
Do you want to download some moulding profiles to help you create furniture models and details using wood as a base? Here is an excellent and free collection of moulding examples from the 3D Warehouse. As you will quickly notice from the description in the 3D Warehouse, all models there are available in the SketchUp format (SKP).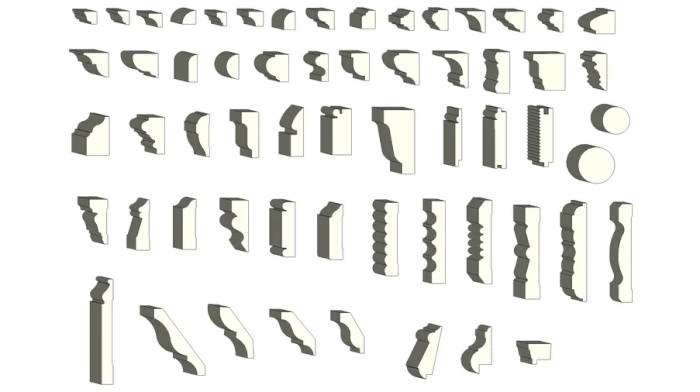 Can we use them in Blender? Sure, you can download the SKP importer for Blender 3.0, which supports even files saved using SketchUp 2022.
After downloading the file and importing it to Blender, you can easily use them as a starting point to create 3D models.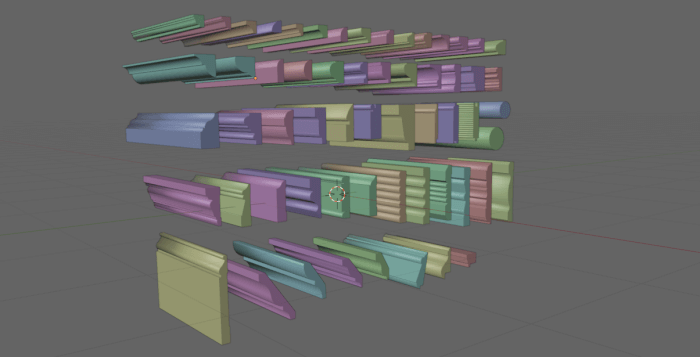 The 3D Warehouse is an incredible resource for anyone looking for references related to woodworking or moulding. With the SKP importer, it is easy to bring that data to Blender and expand your reference material for modeling.
Using Blender for architecture
Do you want to use Blender for architecture or render your projects using Cycles or Eevee? We have three books available that could help you!
They cover the use of Blender for producing architectural content and also all information you need to render projects in real-time:
You can get them in both digital and paperback formats. By ordering those books, you will not only improve your skills with Blender for architecture but also support Blender 3D Architect.