Morocco Oval Lounge Chair model for Blender
What do you need to create a beautiful render of outdoors? Some would say that a great collection of plans and vegetation would be enough, but you also need furniture models. There are a few furniture models that look great on outdoor scenes, like the Morocco Oval Lounge Chair.
The Morocco Oval Lounge Chair is a popular choice for exterior spaces like a garden or pool deck. It is both comfortable and has a modern look.
Do you want to download a model of that chair?
An artist called Laci Lacko just shared in his Behance page a high-quality model for the Morocco Oval Lounge Chair. The purpose of that model is to use in Corona Render. Fortunately, he was able to get an FBX from the model that we can use in Blender.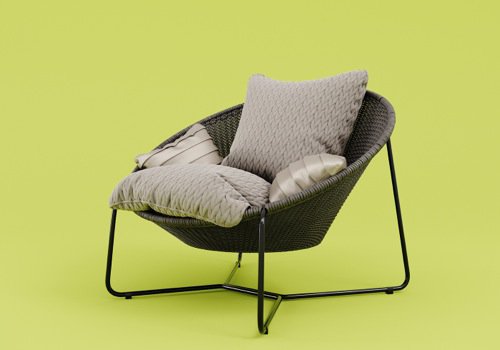 In case you are wondering, it is not an ASCII FBX. You will get a binary FBX! What does that mean? Blender cant import ASCII FBX files, and in case you had that type of model you would have to convert the model to use in Blender.
A few weeks ago I even wrote an article about the differences in ASCII and binary FBX files. You should take a look.
The file has an incredible level of detail, and much of that is because of the Morocco Oval Lounge Chair shape. Besides the large cushions, you find the wicker finish that is present in the 3d model.
Here is the model in Blender.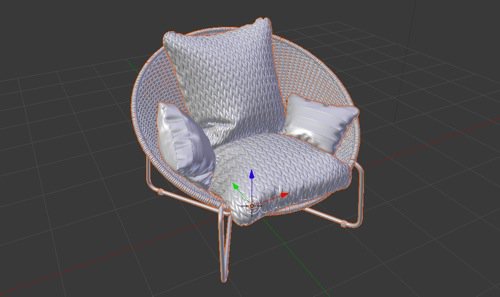 Two quick notes about the download:
Unlike many resources we share here in Blender 3D Architect, you won't find any information about licenses in the file. It is unclear whether it is free to use in commercial projects.
The download link is from the artist personal Google Drive. It will give you a fast download speed, but it may go offline at any moment. If you want to get the 3d file, you should download it as soon as possible.