Free furniture: Kitchen assets for Blender
One of the most challenging scenes to create in Blender is a kitchen visualization because it requires all the architectural elements and many props. To make it look real, you must add to the scene appliances and other small objects. Without those extra elements, you lose a lot of the realism of that scene.
Do you have a fair amount of kitchen furniture in your asset library?
In case you still don't have many options regarding kitchen furniture, here is an excellent opportunity to download a pack with a handful of models for Blender. The guys from lucrea3D have a collection of furniture models for kitchen projects available for download.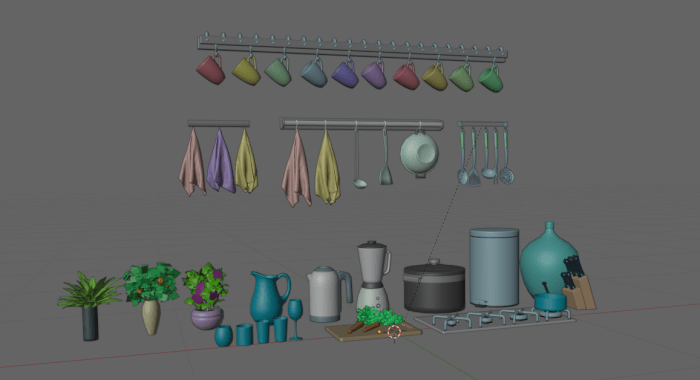 The pack is a free download, and according to their license, you can use the models for commercial projects with no restrictions.
One of the highlights of that collection is that all models are available as native Blender files. To add the models to any of your current projects, you can easily perform an Append or Link. Select the furniture you want to use and start rendering.
Using Blender for architecture
Do you want to use Blender for architecture or render your projects using Cycles or Eevee? We have three books available that could help you!
They cover the use of Blender for producing architectural content and also all information you need to render projects in real-time:
You can get them in both digital and paperback formats. By ordering those books, you will not only improve your skills with Blender for architecture but also support Blender 3D Architect.