Free download of a Jules Chair made with Blender
A good collection of furniture will never be complete without some commonly used pieces of furniture, like chairs created by famous designers or companies. If you want to add a Jules Chair from IKEA to your library, a 3d model of this particular chair was uploaded to Blendswap a few days ago by an artist called ghorm. This model is licensed with a creative commons zero license, which means that you can do whatever you want with the file.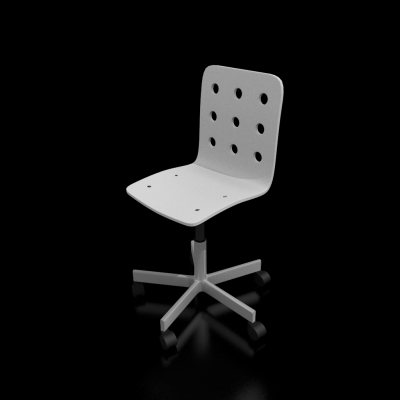 Just a quick note, this chair is sold by IKEA but was designed by Nicholai Wiig Hansen.