Free download of a Le Corbusier Petit Chair LC2
If you want to work really fast on architectural modeling, you should take some time to build your own furniture library with models that could be used to give context and scale to any project. The best type of furniture to keep on a library is, of course, classic furniture. There are lots of furniture objects that could be used on contemporary projects like the Le Corbusier Petit Chair LC2, which was designed more than fifty years ago.
For those of you that doesn't want to model the chair, I found a free model of the Le Corbusier Petit Chair LC2 on Blend Swap. The model doesn`t have any textures, but you could use this realistic leather material with Cycles, to give it a really interesting look.
The chair model was created by an artist called milan_st.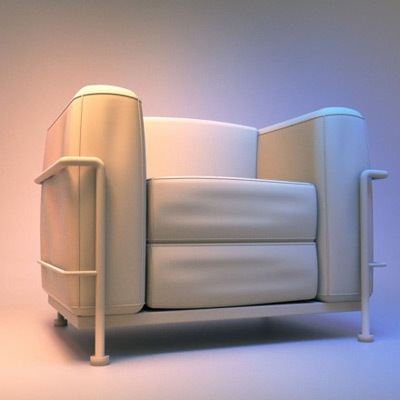 But, if you want to buy the real chair, here is a link to the real Le Corbusier Petit Chair LC2 (Affiliate).