Free dining table with assets for Blender (OBJ)
A visualization project where dining space is one of your render's main elements might require a lot of assets to create a compelling render. You need the table and chair models to start and many small objects to place on top. Having a dining table model with all those assets ready is a great help, and you can download one of those models today.
As an offering from digital artist Vasyl Kuchabskyy, you can download an IKEA Black seat model with all the assets ready for a dining space render.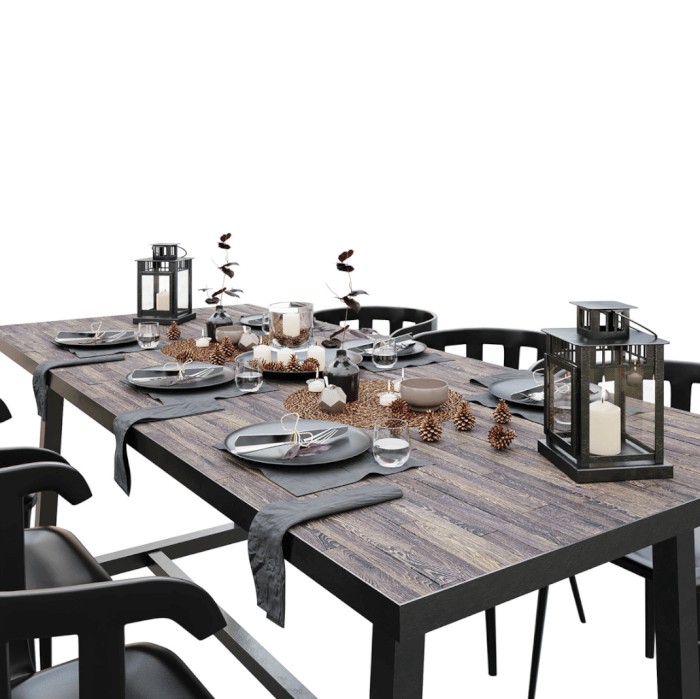 The artist didn't use Blender to create the model, but he was kind enough to provide a version of that model in OBJ and FBX. You can easily import OBJ files to Blender with no extra Add-ons or workarounds. Go to the File → Import menu, and you will find an option to bring 3D data in OBJ format to Blender.
You can also use the FBX version, which will also work fine with Blender. The artist allows the use of the model for commercial projects and only restricts redistribution of the model.
Get 350+ assets with the Interior Essentials
Do you want to get even more assets for interiors? Meet the Interior Essentials Asset Library that offers a total of 360 assets with PBR materials that are ready to render with either Cycles or Eevee. The Add-on allows for quick drag-and-drop action for all assets to speed up project development.
Using Blender for architecture
Do you want to use Blender for architecture or render your projects using Cycles or Eevee? We have three books available that could help you!
They cover the use of Blender for producing architectural content and also all information you need to render projects in real-time:
You can get them in both digital and paperback formats. By ordering those books, you will not only improve your skills with Blender for architecture but also support Blender 3D Architect.